12
Jan
2017
Published by Bonnita Calhoun Comments Off on Guide to Condo Building Signs for Wellington FL
Are you in charge of heading up the local condo community's homeowners' association (HOA)? Perhaps you are the management company that works with a condo HOA on maintaining an attractive building exterior and landscaped grounds. To ensure that residents remember the HOA rules as well as covenants and abide by them, it helps to have some signage products in place. What are your options when choosing condo building signs for Wellington FL, properties?
Dumpster Signs Maintain Sanitary Conditions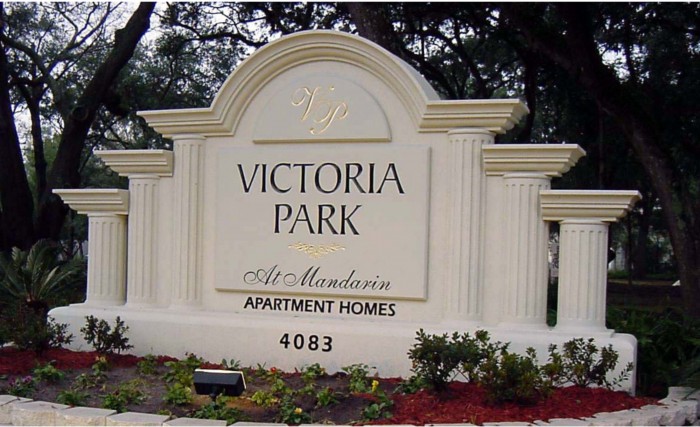 Communal dumpsters can become problematic when condo complex residents do not follow the rules about trash disposal. The most frequently mentioned HOA pet peeve is owners leaving dumpsters open rather than closing the lids. Because most of the trash receptacles are hidden behind screened fences or low walls, it makes sense to display dumpster signs outlining forbidden behaviors. We recommend the use of aluminum with direct imprints or vinyl overlays. Black on white print is easy to read and looks clean.
"No Parking" Signage Prevents Blocked Gates and Other Access Problems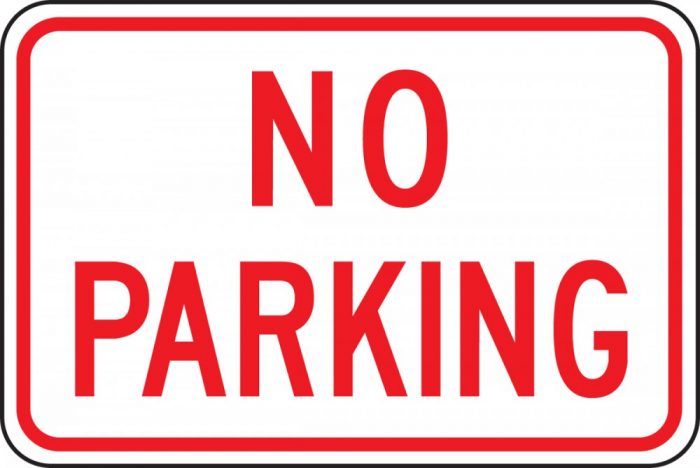 When you need to run into your home for just a minute, it is not unusual to leave the car parked right in front of the place. But when you live in a condominium community with a large number of residents, doing so easily inconveniences someone else. This type of temporary parking may also prevent access to the property on trash pickup day. Attractive "no parking" signs come in a variety of looks and sizes. Attach them to fences, gates, and other areas where you need to ensure easy access.
Safety Signs Spell out Rules and Procedures for Amenity Use
A large number of Wellington condo properties feature amenities such as pools, spas, clubhouses, and similar attractions. These are open for use by all residents and their guests. Because accident prevention is a major concern of the HOA, posting safety signs that spell out acceptable and unacceptable behaviors is a fundamental component to maintaining the amenities for everyone to enjoy. Choose aluminum or acrylic for the displays.
Because the amenities should most likely feature ADA (Americans with Disabilities Act) compliant signage, we recommend the use of non-glare acrylic with raised letters. We can install a vinyl overlay behind the acrylic to feature the color palette of the property or management company.
ADA Signs Comply with the Law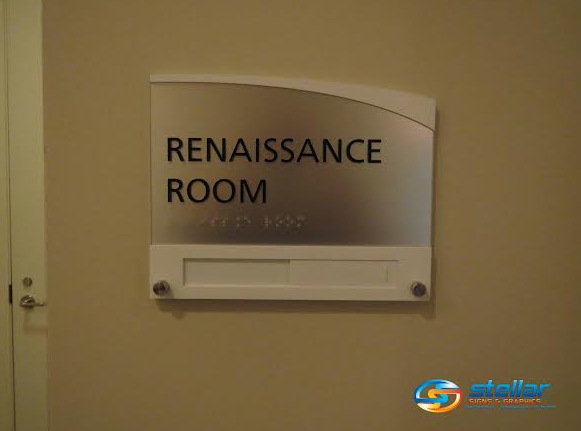 Among the condo building signs you want to ensure you have correctly displayed at your location, ADA signage should take a front seat. If you are unsure whether the current sign setup covers all bases, simply ask our technicians to visit the property for a signage inventory. We take note of the ADA products you have, check for proper mounting heights and locations, and note the markers you miss. From there, it is easy to decide what signs to add.
Discuss the Design of Customized Condo Building Signs for Wellington FL, with Experts
Are you ready to upgrade or replace the current signage setup at the condominium community you oversee? Even if you do not yet have any signs on the property, need to replace some that went missing, or want to put a new face on the look of the community, we can help.
Call us today to learn more about these – and other – popular condo signage solutions!


Tags: Guide to Condo Building Signs for Wellington FL, Types of Condo Building Signs You Need in Wellington FL, Where To Buy Condo Building Signs in Wellington FL


Categorised in: ADA Signs, Building Signs, Wayfinding Signs

This post was written by Bonnita Calhoun