26
Nov
2019
Published by Bonnita Calhoun Comments Off on Happy Thanksgiving From The Stellar Signs & Graphics Team!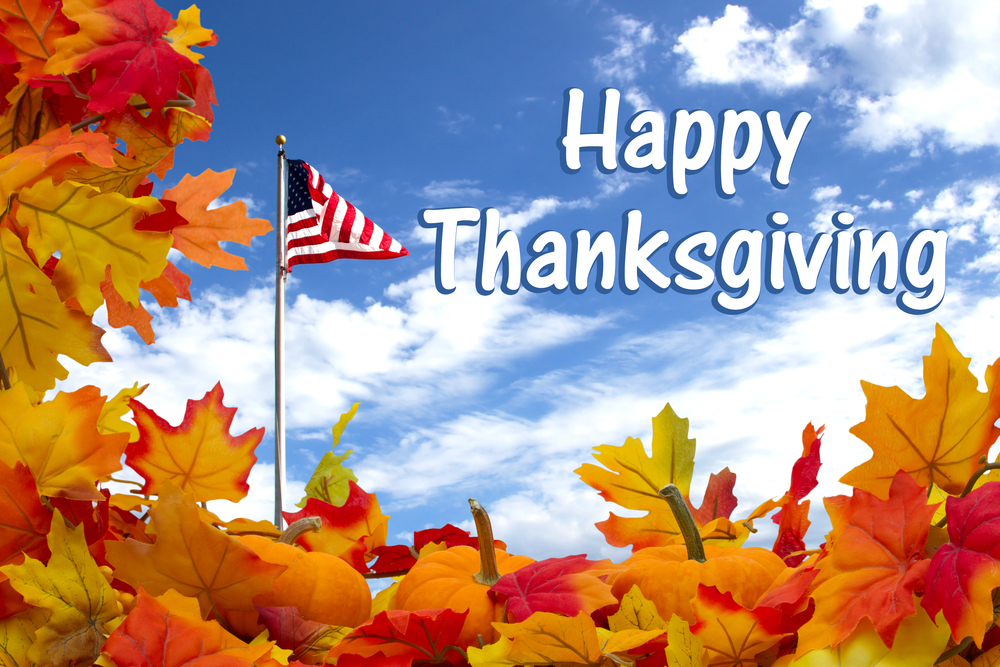 On behalf of the entire Stellar Signs & Graphics team, we'd like to wish each and every one of you a very Happy Thanksgiving! As you're well aware, Thanksgiving Day is this Thursday, November 28th. Whether you're stuffing your belly with turkey, watching football, enjoying time with family or all of the above, we hope it's your best one yet! And, if it just so happens that you're doing none of the above, we sincerely hope you're able to enjoy your holiday your way.
We'd like to remind you that our team will, of course, we taking some time away from the office to enjoy Thanksgiving. We will be closed on both Thanksgiving Day and the following day, Friday, November 29th. That day, as you may know, is known as Black Friday. We imagine that many of you may be taking the day to put a serious dent in your holiday shopping lists. Here's hoping you find all the bargains you're looking for!
Considering that Thanksgiving is a time when we reflect on our lives and acknowledge what and who we're truly thankful for, Stellar Signs & Graphics would like to reiterate how thankful we are for our great clients. In last week's blog, we gave a few shout outs and, with Thanksgiving coming this week, we'd like to extend our gratitude to a couple more excellent companies that we've had the pleasure of working with.  
Palm Beach Outlets
It's safe to say that we're starting to lose count of the number of amazing businesses we've created signs for inside Palm Beach Outlets. We just love this mall! And among the many stores we've worked with, Coach and Kate Spade are two of the newest.
This past summer, we created and mounted snap frame banners in the mall to announce the impending arrival of these two awesome stores. The frames were made from anodized aluminum with spring tension systems that hold the banners in place. Excellent for use both indoors and out, our snap frame banners ensure that no corrosion or rust will ever ruin the sign.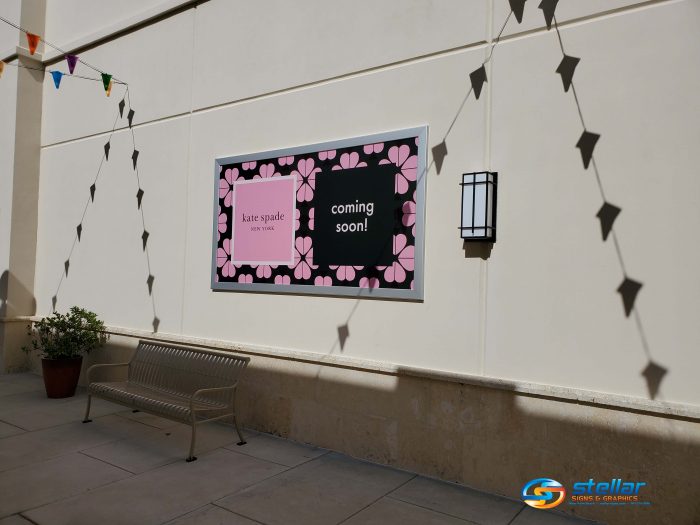 Factory Donuts
Factory Donuts are the creators of made-to-order cake donuts. They are handcrafted by dipping them into your choice of icing and then finished off with your choice of topping and drizzle. Take one look at the menu on their website and we guarantee that your mouth will be watering!
Earlier this year, our team had the pleasure of designing and installing an eye-catching window graphic at their forthcoming Wellington location. It contains amazing images of their various donut flavors as well as their coffees (both hot and iced).

Can we add you to the list of clients we're so thankful for? The experts at Stellar Signs & Graphics serve the business communities in and around Palm Beach County, West Palm Beach, Royal Palm Beach, Wellington, Lake Worth, Boynton Beach, and Greenacres, Florida. Give us a call at 561-721-6060 today!


Tags: Coach, Factory Donuts, Kate Spade, Palm Beach Outlets, snap frame banners, Thanksgiving, window graphics


Categorised in: Snap Frame Banners, Window Graphics, Window Lettering

This post was written by Bonnita Calhoun