26
Jun
2018
Published by Bonnita Calhoun Comments Off on Have You Prepared For Hurricane Season?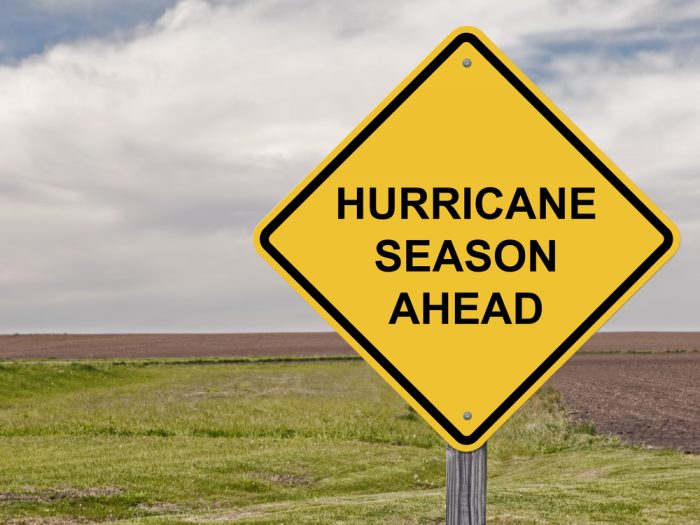 As people all over South Florida are well aware, hurricane season is here. As it does every year, it officially began on the first of June is set to last until November 30th. It can sometimes be a harrowing time for people who live on or near a coast the way Floridians do. And there is no greater example of the unfortunate results of a hurricane than last year's Hurricane Irma.
As Joe Reedy and Jennifer Kay of Naples Daily News explain, there were two major storms last year that heavily impacted the hearts and minds of people all over the state. "Hurricane Irma ripped across the state last September and was blamed for 84 deaths in Florida, as well as over $8.6 billion in property damage," they remind us, "Hurricane Maria, which decimated Puerto Rico last October, led to mass relocations to the Sunshine State."
How can residents prepare for hurricane season?
Obviously, we all hope that there will be no major storms to speak of this year, keeping everyone as safe as humanly possible. However, it only makes sense to prepare for the worst. As a Floridian, putting together a hurricane kit should be a natural annual routine. As Karoun Chahinian of The Weather Channel points out on behalf of the Canadian-based publication, Maclean's, there should be a hurricane kit in both your home and your car.
"These kits can include water and food that won't spoil, batteries, flashlights, entertainment for kids, weather radios (non-electric), back up batteries packs for electronics, an extra pair of closed shoes, an extra set of clothes, sunscreen, bug spray and anything else you think you might need in the case of a power outage," she details.
Stellar Signs & Graphics is here to help!
Last September, when Hurricane Irma struck our great state, our team was very fortunate to have escaped it relatively unscathed. We did our best to help those in our community to overcome the hardships that Hurricane Irma generated. Whether it was offering immediate assistance with damaged sign reparations or simply offering our place of business as a place to relax, enjoy some air conditioning and a cup of coffee, it was important for us to do our part.

We plan on doing the same this year in hopes that it won't be a hurricane that allows us to meet some great new people. The experts at Stellar Signs & Graphics serve the business communities in and around Palm Beach County, West Palm Beach, Royal Palm Beach, Wellington, Lake Worth, Boynton Beach, and Greenacres, Florida. For any and all of your signage needs, please don't hesitate to give us a call at 561-721-6060.


Tags: Hurricane Irma, Hurricane Maria, hurricane season, sign repair, sign restoration


Categorised in: Sign Refurbishing, Sign Restoration, Signage Planning

This post was written by Bonnita Calhoun