24
Apr
2018
Published by Bonnita Calhoun Comments Off on How Important Is Signage To The Success Of A Business?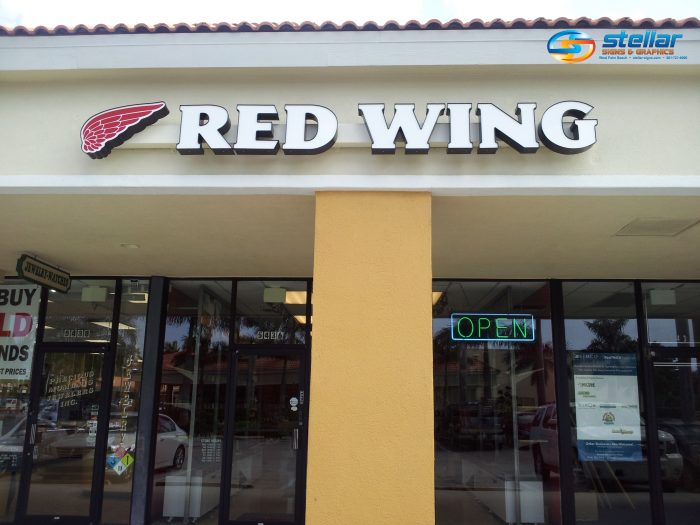 There are two basic ways that we can answer the question posed by this week's blog title. The first is the short version: We'd be willing to argue that nothing is more important! Imagine a store without a sign. How would you even know it exists? The second, more extended version of the answer is as follows.
Signage is required to draw customers into your store.
Placing a sign atop your storefront does much more than simply alert consumers to the presence of your place of business. Depending on its design, your storefront sign can lure people through your store's front doors. It's a top-priority job of every business owner to come up with ways to continually grow customer bases. We'd argue that it all starts with eye-catching signage!
Katelyn Gray from SmartSign agrees with us. In a guest post on Shopify.com, she writes that outdoor signage is the most important kind of signage of retailers as they work to forge new relationships.
"Exterior signage is the first impression customers have of your business," Gray points out, "These signs need to do more than simply announce who you are, they need to draw in customers and make them want something from you. Effective signage may encourage people who have passed your store many times before to finally give it a chance."
Signage is an inexpensive form of marketing.
It only makes sense to invest in ways to market your business. And, as mentioned, it all starts with signage. The great thing about signs, however, is that when compared to other forms of marketing, they are incredibly inexpensive. Consider the fact that a one-time payment for the manufacturing of your store's sign translates into years and often decades of advertising power for your brand.

Kitchener, Ontario, Canada's Westmount Signs concurs. "Signage is the lowest cost-per-impression marketing method of all of the traditional marketing avenues," they reveal on their website, "On-premise signs cost on average 0.013 cents per view. This is quite low when compared to other forms of advertising, such a television, which can cost 0.66 cents per view. This means that in certain circumstances signage can be 50x less expensive then television advertising."

The experts at Stellar Signs & Graphics have many years of experience serving the business communities in and around Palm Beach County, West Palm Beach, Royal Palm Beach, Wellington, Lake Worth, Boynton Beach, and Greenacres, Florida. If you're in need of some high-quality signage for your business, please don't hesitate to give us a call at 561-721-6060.


Tags: advertising, Florida, marketing, signage, signage company, storefront signs, West Palm Beach


Categorised in: Signage Budget, Signage Planning

This post was written by Bonnita Calhoun