29
Nov
2022
Published by Walkiria Gutierrez Comments Off on How To Make The Most Out Of Your Company's Signage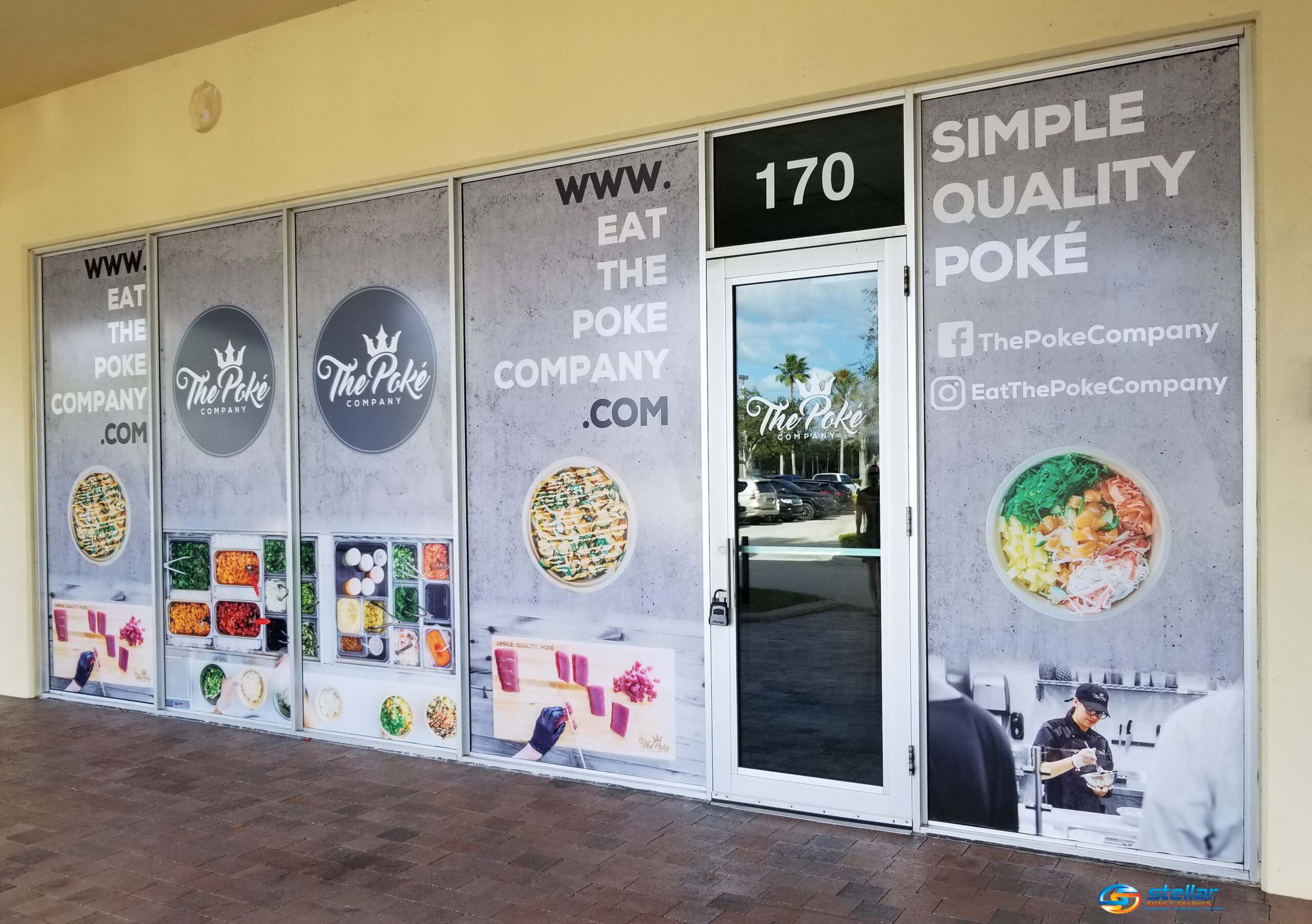 Well designed signage helps to set your business apart from all of the rest. It doesn't just immediately alert viewers to your company's presence. A high-quality storefront sign can also communicate a lot about the quality of your products and/or services. Is your sign eye-catching? Has it been installed in a highly-visible location? Does it incorporate vivid colors and easy-to-read fonts? Has it been made with durable materials?
What can you do to make the most out of your company's signage?
Maximize the use of your business space.
The space above your place of business' front doors isn't the only location where your signage should be present. As the U.K.'s GeeTee Signs points out, signage doesn't have to be confined to windows, above aisles, walls and on shelving. "Utilizing as much space as possible – without making your shop look cluttered – helps you to put across your messaging and create a great brand experience," says their website.
We would agree. Take window graphics, for example. They are among the most versatile signage products available. Used by retailers, restaurant owners and so many other types of businesses, window graphics take your windows and turn them into attention-grabbing advertising spaces. Window graphics are particularly effective advertising tools during the holiday season. They can easily be installed and removed to promote any limited-time offers.
Include calls to action.
Signage should do more than simply advertise that a product or service exists. What are consumers to do in order to take advantage of your latest offer? Signage that includes calls to action helps you turn curious onlookers into paying customers. According to GeeTee Signs, CTAs don't just work on websites to encourage customers to take certain actions. They are also effective in a brick and mortar retail environment.
"Using CTAs makes it easy for customers to see what action they should take, whether it's purchasing a certain product, signing up for a loyalty program or following your brand on social media," informs their website, "This is why it's important to create a connection between your signage and your in-store conversion goals."
Offer wayfinding solutions.
Business signage isn't all about advertising. It also serves as an excellent customer service mechanism. Wayfinding signage is of special importance in professional facilities that incorporate numerous floors and offices. How are visitors supposed to know how to find the rooms or departments they're looking for? Wayfinding signage makes it simple!
"When it comes to wayfinding signage, your best bet is to keep it clear and simple," says GeeTee Signs, "If people are looking for a specific product type or a part of your store, such as the tills or lifts, they want simple signs that will show them where to go at a glance."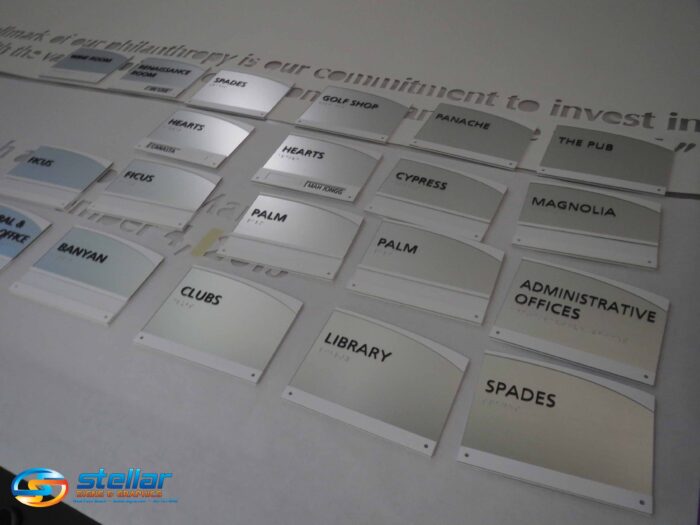 Let's get to work on a new signage product for your business!
The experts at Stellar Signs & Graphics serve the business communities in and around Palm Beach County, West Palm Beach, Royal Palm Beach, Wellington, Lake Worth, Boynton Beach, and Greenacres, Florida. Give us a call at 561-721-6060 today!


Tags: advertising, calls to action, signage, storefront signage, wayfinding, wayfinding signage, window graphics, Window Lettering


Categorised in: Wayfinding Signs, Welcome Signs, Window Graphics, Window Lettering

This post was written by Walkiria Gutierrez