6
Feb
2018
Published by Bonnita Calhoun Comments Off on Just How Important Is Signage To A Business?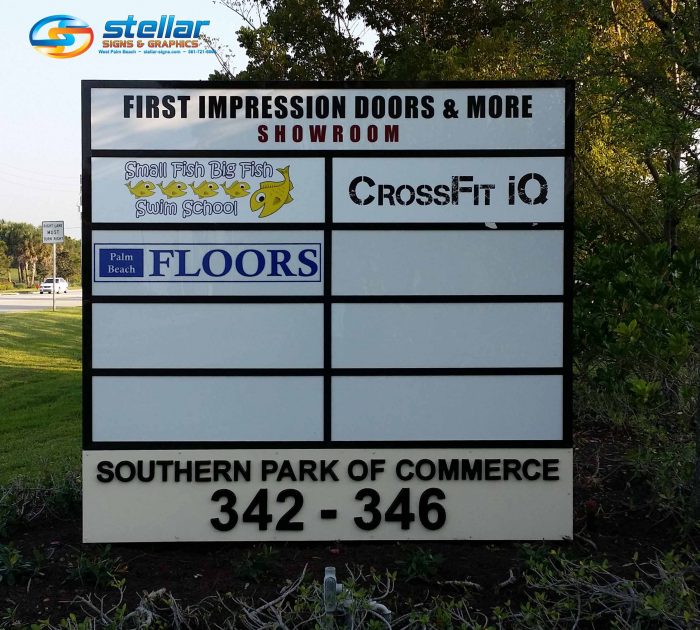 We'd be willing to go as far as saying that the title of this week's blog is a silly question. And that's because we feel that the answer should be obvious! Allow us to ask the question this way: What would your company be without signage? Just another place – that's it. Without proper signage, members of the general public wouldn't be able to tell that there is a place of business at your location.
Don't assume that the act of telling people your company exists is a small deal.
Your company signage is a huge part of what makes it successful. And you don't have to take our word for it! On Visual.ly, the results of a number of studies about signage are revealed. Among them are the findings from businesses that surveyed 7,203 first-time customers within 30 to 45 days after the installation of their new signs.
The question: "How did you learn about us?" The answers varied from word-of-mouth (38 percent) to newspaper (7 percent). But they all paled in comparison to the overwhelmingly most popular answer: "on-premise sign". Nearly half – 46 percent – of respondents revealed that the new signage alerted them to the company's existence, encouraging them to become customers.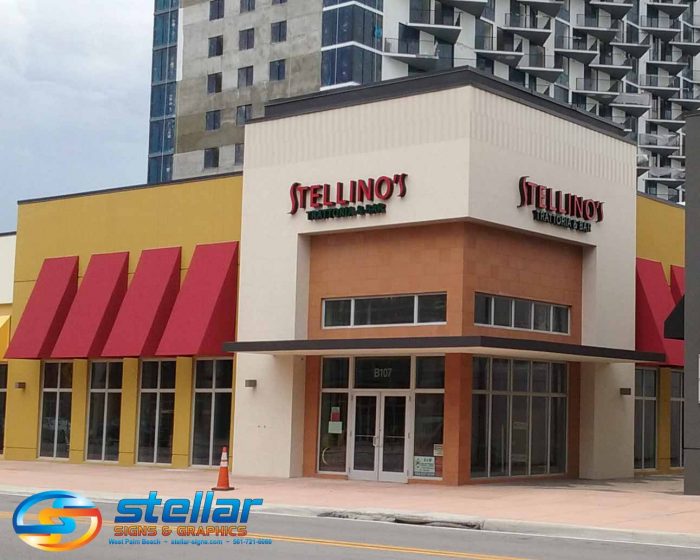 "Signs serve as a type of silent salesperson for your business," says Chris Joseph on Chron.com, "Exterior signs draw attention to your place of business and help differentiate it from others on the street." He goes on to explain, however, that company signage does more than simply alert consumers to a company's existence. It serves as a huge branding tool, as well.
"Signs can be an essential component of a business's overall marketing strategy," writes Joseph, "A sign that contains a business's logo can help reinforce its brand. Signs are also used to draw attention to promotions and to convey information about the business. Because an exterior sign is visible 24 hours a day, 365 days a year, its effect is continuous."
What type of signage would most benefit your business?
Quite frankly, there really isn't a wrong answer to this question. Our many years of experience have proven to us that professionally-designed signage significantly raises the appeal level of any business. The experts at Stellar Signs & Graphics serve the business communities in and around Palm Beach County, West Palm Beach, Royal Palm Beach, Wellington, Lake Worth, Boynton Beach, and Greenacres, Florida.

Give us a call to learn more about your signage options today! We can be reached at 561-721-6060.


Tags: business signage, company signage, sidewalk signs, signage, signage planning, West Palm Beach signage solutions


Categorised in: Sidewalk Signs, Signage Planning

This post was written by Bonnita Calhoun