18
Feb
2020
Published by Bonnita Calhoun Comments Off on Looking For "The Next Big Thing" In The World Of Signage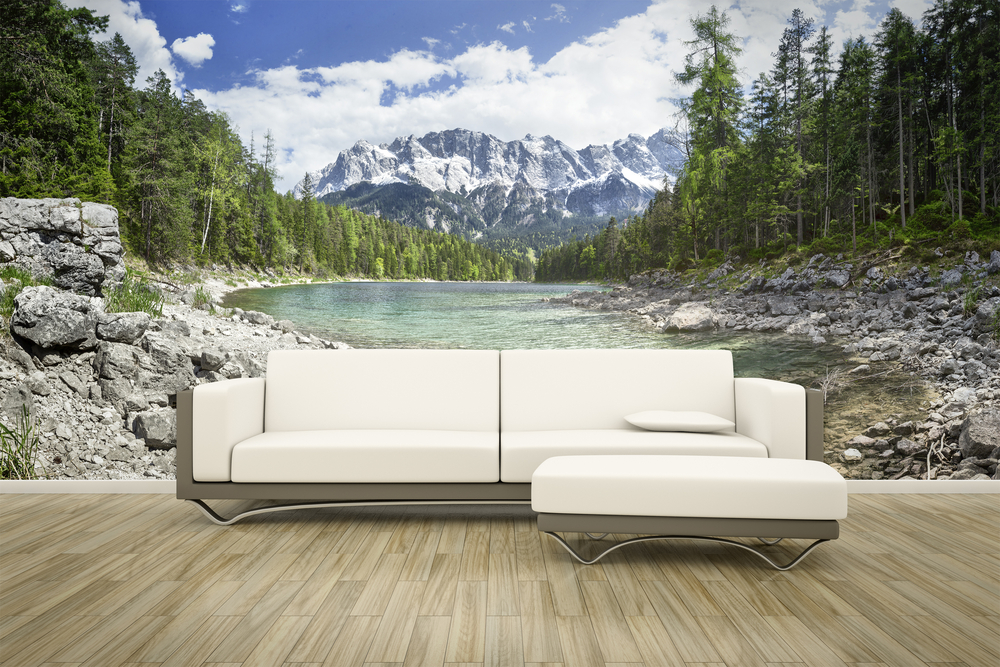 In the year 2020, most marketers are looking for "the next big thing" in the world of advertising. The way a company uses its signage, however, is arguably the strongest form of marketing it can employ. A company's signage is what makes it immediately stand apart from its competitors.
If the sign is of high-quality, chances are the business has a strong reputation. A poorly-designed or rarely-maintained sign, on the other hand, showcases a company without a stronghold in its marketplace. So what is "the next big thing" in the world of signage?
Decorating the interior and exterior walls of your building.
No one ever said that your store's signage belongs above its front entrance only. Who says that you can't display a vivid illustration of what your brand is all about on the side of the building? Who says you can't do the same thing inside?
Wall murals have the ability to tell the unique story about your company. Why not use the walls of your long hallway to show off the roots of your company? It's a form of wall art that can continue to develop over time as your business achieves new milestones. Using graphics and lettering as well as vivid photos can create amazingly eye-catching wall displays that will greatly intrigue all visitors to your place of business.
Utilizing often-neglected space on your vehicle.
We've long heralded the advertising power of vehicle wraps. They have proven to be among the most effective and cost-conscious ways to promote a business. After all, wherever you drive your vehicle, your company is advertised! You could do a lot worse than have a constantly-moving billboard promoting your brand.
But not all vehicles with vehicle wraps are fully covered. Do you often drive in areas where there are tall buildings? Imagine the impact your vehicle would have if you placed a design on its roof. Everyone looking down on the street would immediately have their attention directed towards your car over all the others.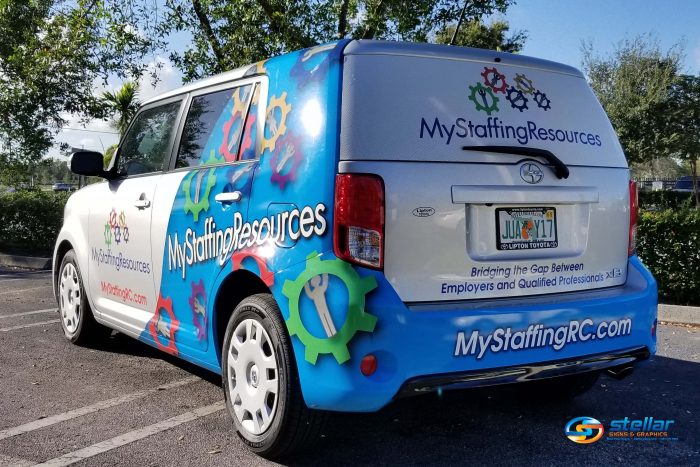 Creating a logo with negative space.
"Negative space is the space between, within and surrounding an object in an image," explain the graphic designers at Creative Bloq, "The positive space is the focus of the image, the object itself, but the negative space is just as important. It shares edges with the positive space, defining the outline of the object and creating proportion."

In 2020, we expect to see more use of negative space in marketing materials simply because it's so cool! The FedEx logo is one of the most popular company insignias to use negative space. Do you see the arrow pointing to the right that is created by the negative space between the letters "E" and "X"?

Let's get working on your company's "next big thing"! No matter the type of sign, the experts at Stellar Signs & Graphics can help you. We serve the business communities in and around Palm Beach County, West Palm Beach, Royal Palm Beach, Wellington, Lake Worth, Boynton Beach, and Greenacres, Florida. Give us a call at 561-721-6060 today!


Tags: negative space, signage, the next big thing, vehicle wraps, Vehicle Wraps and Lettering, Wall Murals, wall murals and digital art


Categorised in: Vehicle Graphics, Vehicle Wraps, Vinyl Graphics, Wall Lettering, Wall Murals & Graphics, Wall Signs

This post was written by Bonnita Calhoun