7
Nov
2017
Published by Bonnita Calhoun Comments Off on What Makes Trade Show Banners Such Good Investments?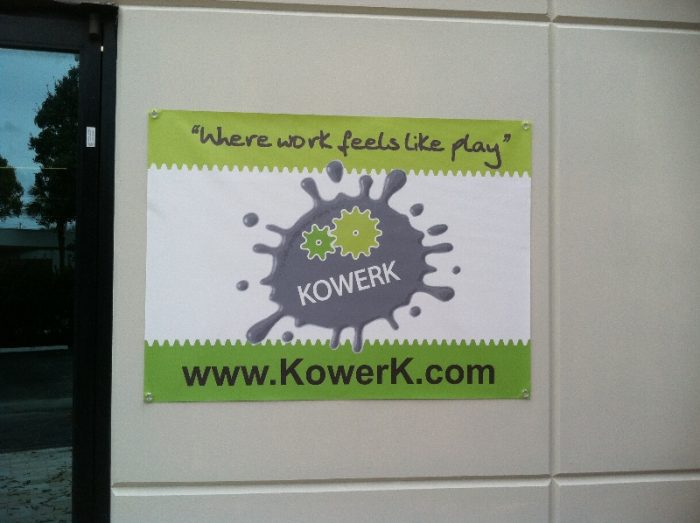 We admit that, perhaps, the title of this week's blog is a bit of a silly question. After all, what would be the point of registering for a booth at a trade show if you didn't have an eye-catching banner to get walkers-by to stop to talk to you? That's what trade shows are all about, aren't they? Getting the opportunity to meet with consumers and like-minded business owners alike is a huge part of growing any business. Networking shouldn't always be done online!
Having a professionally designed trade show banner is imperative to making a good impression. That's what makes them such good investments. Allow us to explain further.
They are portable.
You can pick them up and move them around if necessary. Perhaps, you'd like to do a demonstration in another area of your trade show. If so, picking up your banner and moving it to that new location isn't a problem. Doing so will help to keep your branding consistent. The portability of trade show banners is also important for companies who attend many networking events. Naturally, the banners should be easy to carry from one place to the next as trade shows happen all over the place!
They are eye-catching.
Perhaps, we should have lead with this one. Earlier, we pointed out that banners have eye-catching appeal. Their intended purpose is to attract people who attend the trade shows where your business is on display. Featuring high resolution images, bright text, attractive colors and more, your banners make for great attention-grabbers: a practical must at any event where you're looking to grow your business!
They can be customized to your liking.
Obviously, no two banners need be the same. Your banner should meet the specific needs of your business, showcasing its brand imaging in a unique way. Of course, you can choose the size, shape, color, photos, graphics and text that make the most sense for your company.
They are affordable.
If you're looking for an expensive way to highlight the virtues of your brand, then this isn't it! Banners are quite affordable by all standards. Consider the long-lasting power of your trade show banners as well. Once you buy one, it gives you the ability to showcase your business at trade shows for years down the road. You don't have to keep buying a new one for every trade show you attend!

The experts at Stellar Signs & Graphics serve the business communities in and around Palm Beach County, West Palm Beach, Royal Palm Beach, Wellington, Lake Worth, Boynton Beach, and Greenacres, Florida. Please don't hesitate to contact us about getting started on your trade show banners today!

Give us a call at 561-721-6060.


Tags: banners, trade show banners, trade show displays, trade shows


Categorised in: Banners, Trade Show Displays, Trade Show Graphics

This post was written by Bonnita Calhoun