28
Jan
2020
Published by Bonnita Calhoun Comments Off on Making A Monumental Impact With Your Monument Sign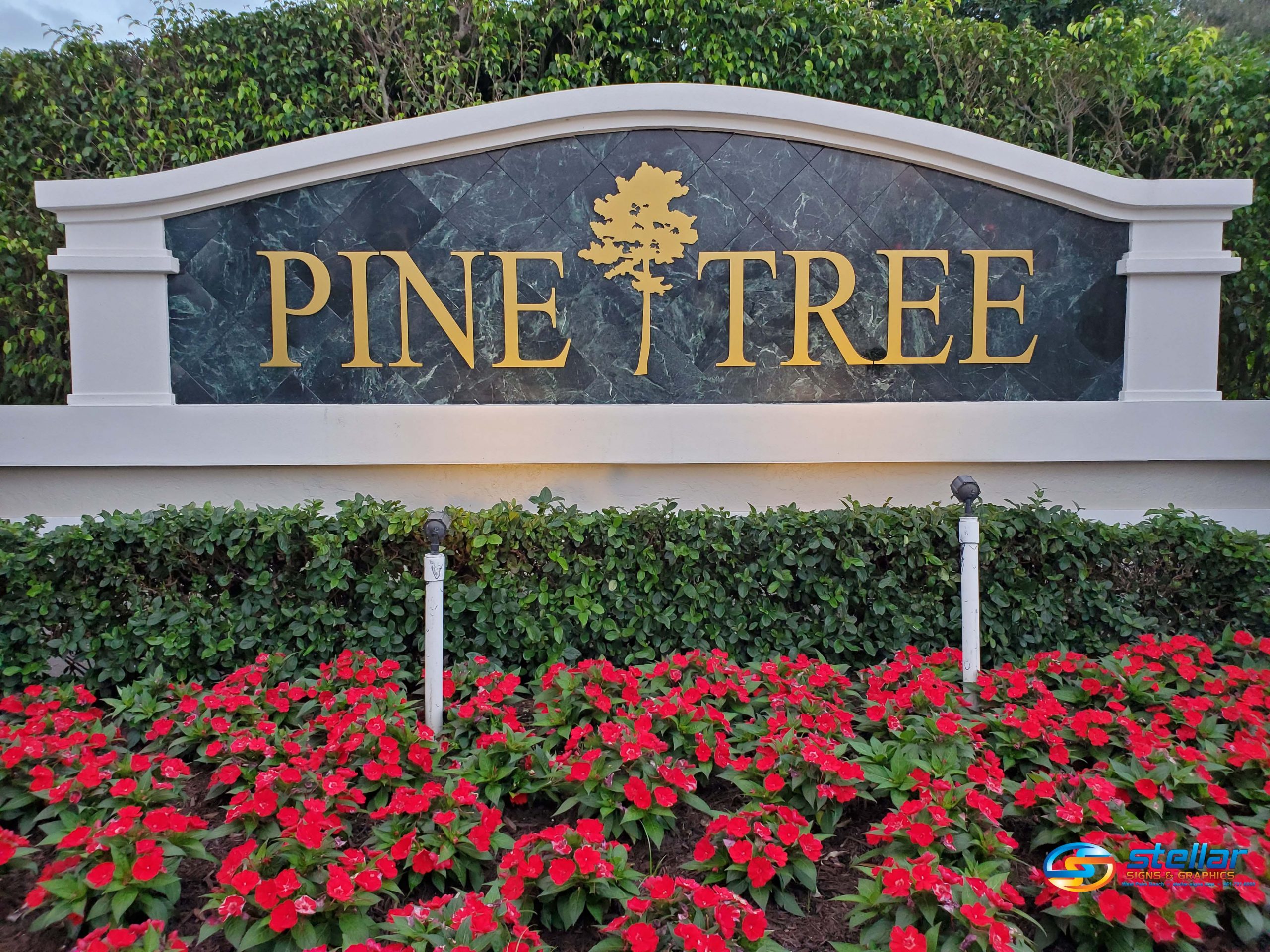 In last week's blog, we highlighted three of our most popular signage products: channel letter signs, monument signs and lobby signs. In this week's blog, we'd like to take a closer look at monument signs and discuss how your company has the ability to make a monumental impact by erecting one nearby.
But first, we'd like to brag a little bit about a recent project! The signage experts at Stellar Signs & Graphics recently had the pleasure of helping the Homeowners Association with the refurbishing of monuments signs on their Pine Tree property. They had their maintenance staff update the granite and paint and then our team came and did the lettering.
We used 1/4" aluminum for the letters and the logo.
They were painted in a vibrant antique gold and then stud mounted on the existing monuments. As you can tell from the photo above and from the photo below, the end result of the project was a fresh, exquisite and sophisticated look. The updated monument sign allows the Pine Tree property to uphold its reputation as a prestigious location.
There are many ways in which a high-quality monument sign can make a monumental impact for your business. Monument signs are known for their ability to reach more people than radio or newspaper ads. Naturally, these signs are available for viewing 24 hours a day and 7 days a week. This gives your business a great deal of cost-effective advertising power. Studies conducted by the Sign Research Foundation have found that businesses with monument signs increase their sales by at least ten percent.
One of the reasons for the increase in sales is the ability of monument signs to attract attention from motorists and pedestrians. Instead of driving or walking by your business, a passerby is a lot more likely to stop by, thanks to your sign. At the very least, it alerts all those in your company's vicinity about the existence of your business. Keeping it in mind for future needs, consumers who have seen your monument sign are a lot more likely to visit your place of business over another in its industry.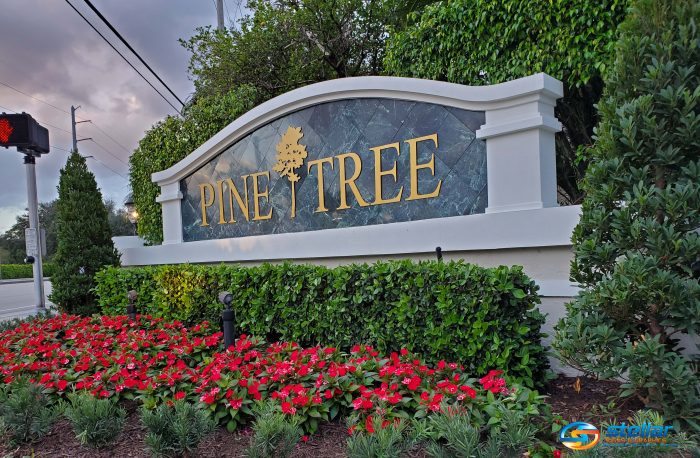 Monument signs are typically erected close to roadways and sidewalks.
Thanks to both their general locations and large sizes, they can easily be seen from far distances. These signs are also well known for their durability. Designed to withstand harsh weather conditions and extreme heat, monument signs help to proclaim the longevity of your brand.

Are you ready to erect a monument sign in front of your place of business? If so, please don't hesitate to contact the signage experts at Stellar Signs & Graphics. We serve the business communities in and around Palm Beach County, West Palm Beach, Royal Palm Beach, Wellington, Lake Worth, Boynton Beach, and Greenacres, Florida. Give us a call at 561-721-6060 today!


Tags: Homeowners Association, monument signs, new signage, Pine Tree, refurbished signs, signage updates


Categorised in: Monument Sign Letters, Monument Signs, Refurbished Signs

This post was written by Bonnita Calhoun