20
Oct
2020
Published by Bonnita Calhoun Comments Off on Making Safety A Top Priority In The Modern-Day Office Space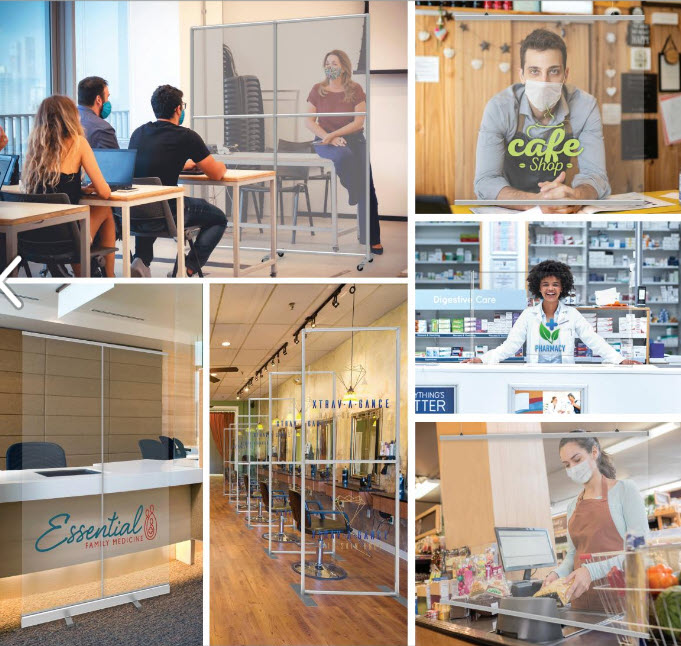 Are you keeping everyone in your workplace safe? As we all continue to contend with COVID-19, it's imperative that we each do all we can to stop the spread of the virus. We know you're probably tired of hearing and talking about the coronavirus. We all are. But that doesn't mean it should be ignored. Businesses all over America are changing in order to ensure the safety of the people in their offices.
Have we seen the end of the open concept at places of business?
Matt Richtel of The New York Times writes that the pandemic may mean the end of the open-floor office. In its place is a work space divided by what he refers to as a "must-have perk": the sneeze guard.
"This plexiglass barrier that can be mounted on a desk is one of many ideas being mulled by employers as they contemplate a return to the workplace after coronavirus lockdowns," writes Richtel, "Their post-pandemic makeovers may include hand sanitizers built into desks that are positioned at 90-degree angles or that are enclosed by translucent plastic partitions; air filters that push air down and not up; outdoor gathering space to allow collaboration without viral transmission; and windows that actually open, for freer air flow."
Undeniably, personal protective equipment (PPE) is now essential at all places of work where employees gather each day. At Stellar Signs & Graphics, we're committed to ensuring the safety of your workplace. As of late, our team has installed a lot of PPE. They include cubicle sneeze guards and partition walls in numerous offices.
What are our sneeze guards and partition walls made from?
Our sneeze guards and partition walls are made out of clear plexiglass and/or PVC panels. They are assembled using 30mm aluminum tubes with snap buttons. As a result, they are lightweight, easy to shape and even more resistant than glass. In addition, they are super easy to clean. Simply wipe them down with disinfectant spray as often as you like.
Richtel points out that many companies are seeking returns to cubicle-based offices instead of their open concepts. While he acknowledges that such work spaces aren't all that popular, they may be necessary to keep people virus-free.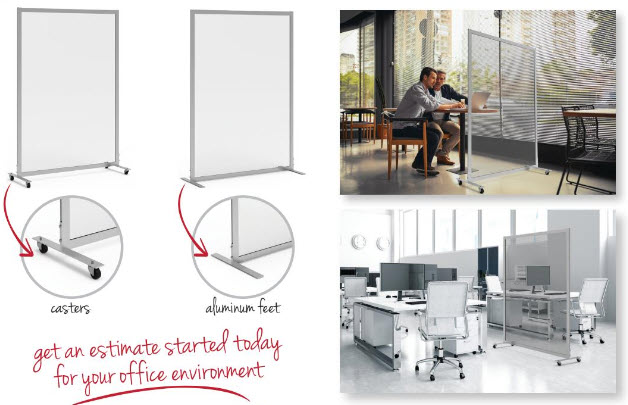 How do sneeze guards help you to avoid the oft-hated cubicle-based office?
Because they are transparent, sneeze guards help for workspaces to not feel so closed off.   Richtel actually refers to the sneeze guard as "the cubicle's see-through cousin". "These guards already have a home in banks and grocery stores, but they are getting a new push into the corporate office space," he reports.

Please don't hesitate to contact Stellar Signs & Graphics to learn all about our sneeze guards and partition walls. We serve the business communities in and around Palm Beach County, West Palm Beach, Royal Palm Beach, Wellington, Lake Worth, Boynton Beach and Greenacres, Florida. Give us a call at 561-721-6060 today and get an estimate started for your office environment!


Tags: coronavirus, COVID-19, Cubicle Sneeze Guards, employees, health, Partition Walls, safety, sneeze guard walls, social distancing, staff


Categorised in: Partition Walls, Sneeze Guards

This post was written by Bonnita Calhoun