17
Aug
2021
Published by Bonnita Calhoun Comments Off on Mint Eco Car Wash Is South Florida's Gift To Cars!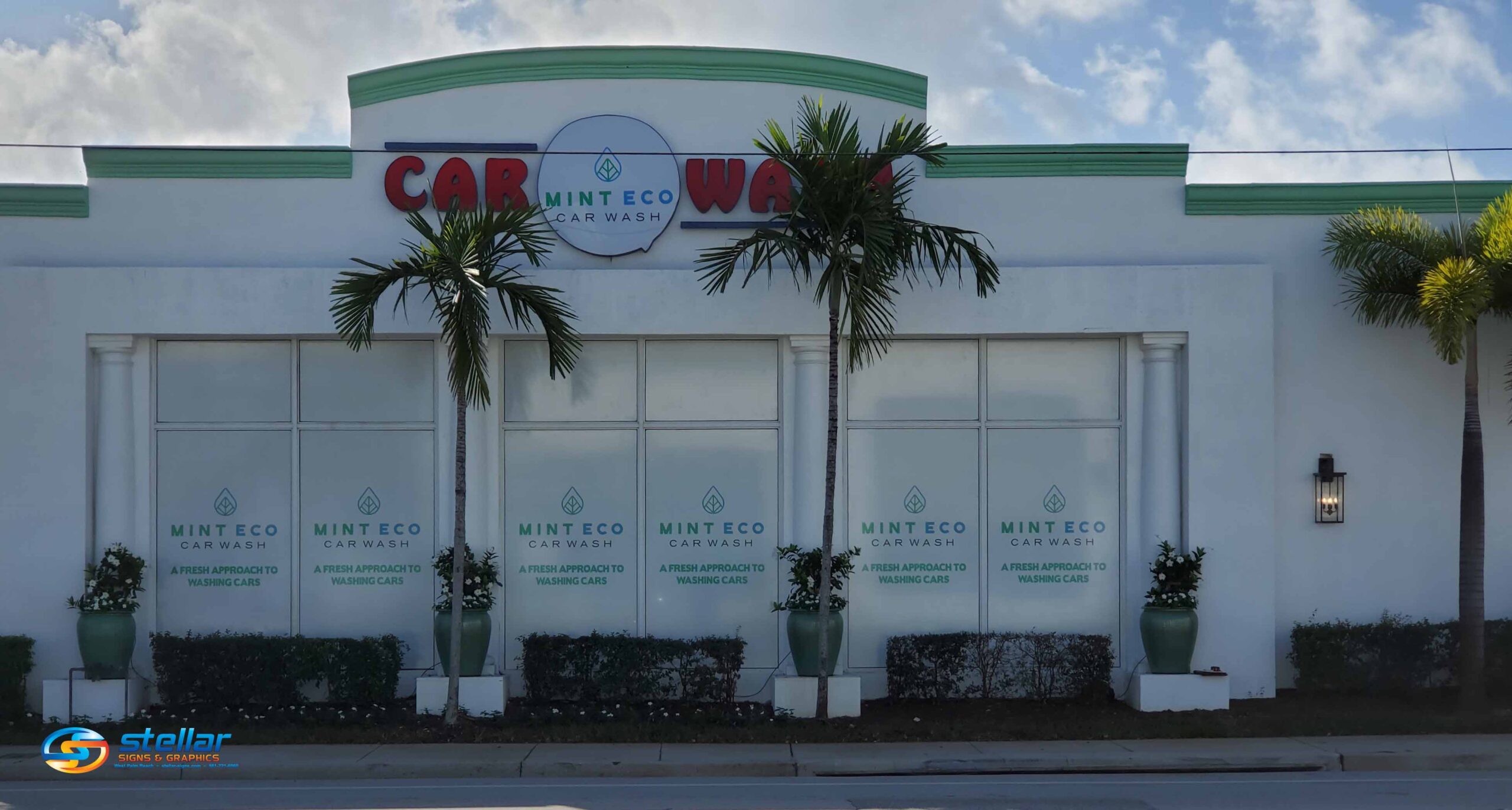 If you live in South Florida and you love your vehicle, Mint Eco Car Wash is a must-visit business! With locations in both West Palm Beach and Jupiter, this amazing car wash doesn't just ensure that your vehicle leaves sparkling clean. It does so while being eco-friendly! Bringing your car to Mint Eco Car Wash to get it washed is definitely a win-win experience.
"Mint Eco Car Wash elevates the car wash experience while being good stewards of the environment," explains their website, "Our guests feel relaxed and refreshed in their clean car while also feeling a deeper level of fulfillment knowing their choice to wash with Mint Eco Car Wash today, is a choice for a greener tomorrow."
We're elated to have completed numerous projects for Mint Eco Car Wash!
Back in December of 2020, we excitedly blogged about the fresh new look we gave Mint Eco Car Wash's new Jupiter location. At the time, we had recently designed and installed new window graphics. They were installed in both the interior and exterior of the car wash. The newly-designed window graphics convey the "minty fresh" mission statement of Mint Eco Car Wash.
Those window graphics, however, are far from the only project we've completed for this awesome company. We have also created a number of menu boards for Mint Eco Car Wash. They include those of both the Post & Panel sign and monument sign variety. Each sign includes information about the types of car washes offered and their prices. All of these signs are mounted outside of the car wash. They make it easy for visitors to select the washes of their choice.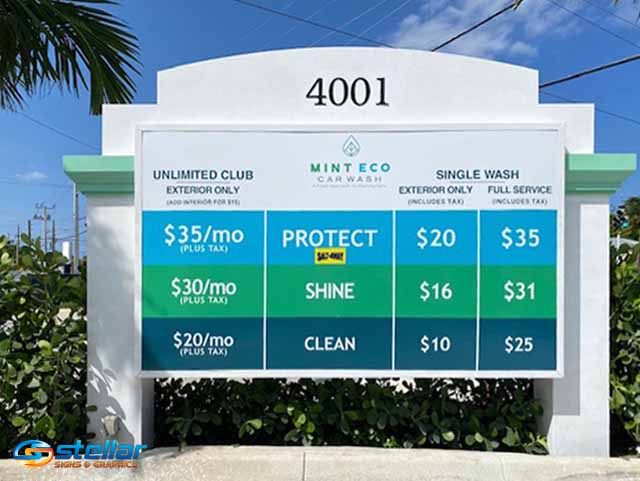 The interior of Mint Eco Car Wash is just as beautiful as the exterior!
Inside of each Mint Eco Car Wash location, you can find professional and eye-catching branding. The Stellar Signs & Graphics team has also created a sleek lobby sign using wall cut graphics. As well, we designed and installed window graphics for the lube center of their Jupiter location.
Whether you are looking on from the outside or enjoying the experience from inside, Mint Eco Car Wash's branding is undeniably vibrant. We're so very proud to have worked with this great company on a number of occasions and look forward to continuing our fantastic relationship!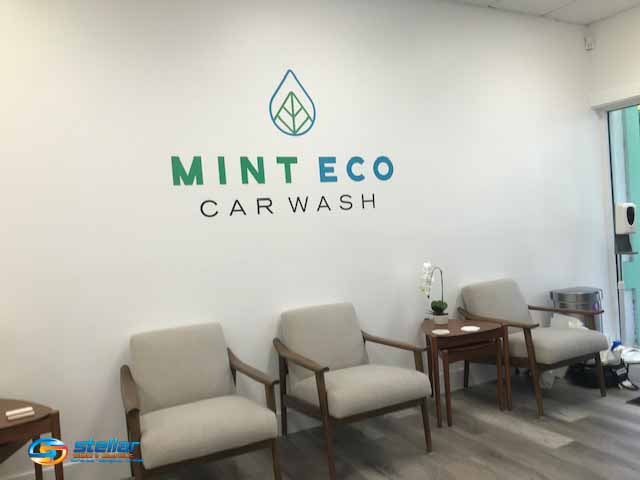 If you need your car washed, don't hesitate to visit Mint Eco Car Wash!
You can find them at 316 Southern Blvd. in West Palm Beach and 220 Maplewood Dr. in Jupiter! And, as always, if you need superior signage for your business, call the experts at Stellar Signs & Graphics at 561-721-6060. We proudly serve the business communities in and around Palm Beach County, West Palm Beach, Royal Palm Beach, Wellington, Lake Worth, Boynton Beach, and Greenacres, Florida.


Tags: Jupiter, Lobby Signs, menu board signs, Mint Eco Car Wash, Monument Sign Letters, West Palm Beach, window graphics, Window Lettering


Categorised in: Lobby Signs, Menu Board Signs, Monument Sign Letters, Window Graphics, Window Lettering

This post was written by Bonnita Calhoun