31
Jan
2023
Published by Walkiria Gutierrez Comments Off on Monument Signs Give Your Business A More Established Look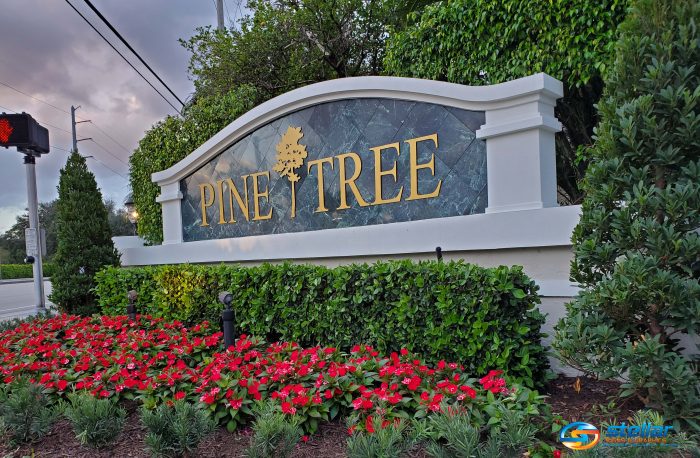 As a business owner, you are probably always looking for ways to improve your establishment's image and attract more customers. One way to do this is by installing a monument sign in front of your building. A well-designed and well-placed monument sign can give your business a more established and professional look, making it stand out from the competition.
What are monument signs?
Monument signs are freestanding signs that are typically made of durable materials such as stone, brick, concrete or metal. They are placed in front of buildings, schools, parks or other establishments to provide directions, information and a sense of identity. Monument signs can be illuminated or non-illuminated. They can be designed in a variety of shapes, sizes and colors to match the style of your building or property.
What are the top benefits of monument signs for your business?
Increased visibility. Monument signs are usually placed at the entrance of your property. This makes it easier for potential customers to find your business. Monument signs provide a clear, visible presence.
Improved branding. Monument signs can be customized with your company logo, colors and graphics. This helps to reinforce your brand and establish a professional image.
Increased property value. A well-designed monument sign can add value to your property and enhance the appearance of your business, making it more appealing to potential customers.
Enhanced security. Monument signs can be illuminated, which can increase the visibility and security of your property.
Durability. Monument signs are made of sturdy materials, making them durable and resistant to weather and wear and tear.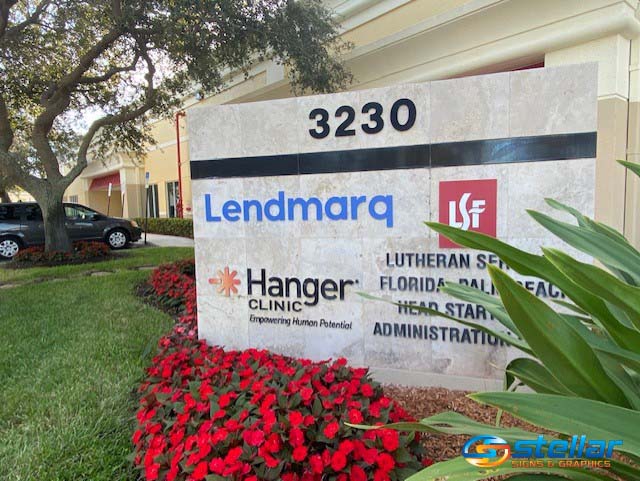 What factors should you consider when choosing a monument sign for your business?
Location. Consider the location of your sign and the visibility from the street. You want to make sure your sign is visible from a distance. Be sure to choose a spot that provides clear visibility.
Style. Choose a style that compliments the look of your building and reflects the image you want to project.
Materials. Select materials that are durable and suitable for the location and climate of your business.
Size. Choose a size that is appropriate for your property and provides clear, easy-to-read lettering.
Illumination. Decide if you want your sign to be illuminated and choose a type of lighting that provides adequate visibility.
A well-designed and well-placed monument sign can be an excellent investment for your business. It can improve your visibility, reinforce your brand, increase property value, enhance security and provide a professional and established look. When choosing a monument sign for your business, consider the location, style, materials, size and illumination to ensure that you get the best results for your investment.
Let's get to work on a monument sign for your business!
The experts at Stellar Signs & Graphics serve the business communities in and around Palm Beach County, West Palm Beach, Royal Palm Beach, Wellington, Lake Worth, Boynton Beach, and Greenacres, Florida. Please don't hesitate to give us a call at 561-721-6060 or send us an e-mail at sales@stellar-signs.com today!


Tags: branding, business, business growth, durability, location, marketing, monument signs, property value, security, signage, size, visibility


Categorised in: Monument Sign Letters, Monument Signs

This post was written by Walkiria Gutierrez