13
Feb
2018
Published by Bonnita Calhoun Comments Off on What To Do When Mother Nature Damages Your Sign?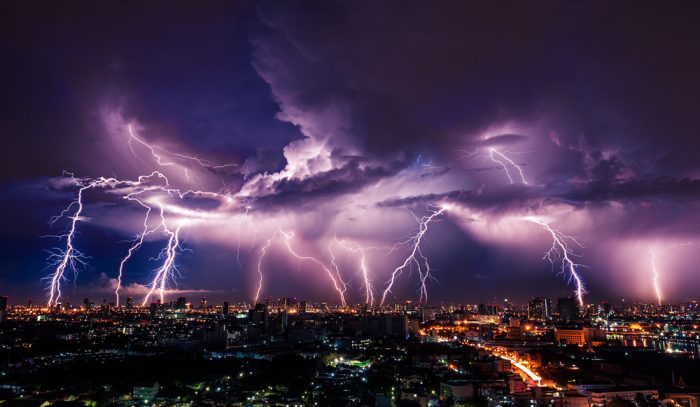 At Stellar Signs & Graphics, we know a thing or two about inclement weather. Headquartered in West Palm Beach, Florida, we have encountered our fair share of tropical storms and hurricanes and know how impactful they can be to everyone in our part of the country. This is why we are so mindful of the very unique needs of our clients who are based in such areas as Palm Beach County, West Palm Beach, Royal Palm Beach, Wellington, Lake Worth, Boynton Beach, and Greenacres, Florida.
Mother Nature has been known to wreak havoc.
At any given time, Mother Nature could rear her sometimes-ugly head and damage the signage of businesses in these areas. Stellar Signs & Graphics is committed to ensuring that our clients' signs are always properly maintained and kept in tip-top shape. If necessary, new signs can quickly be reconstructed from scratch. It is this dedication to our clients that encouraged us to pay special attention to a recent story on SignsOfTheTimes.com.
Curt Lout of Mammorth Handcrafted Signs in Hot Springs, South Dakota reports that his company's signage project for Massa Dental blew away in a storm the very day it was installed. He informs that storms with wind gusts of up to 50 miles per hour are quite common in South Dakota. Unfortunately, the original design of the Massa Dental sign was not enough to hold up against such conditions.
Lout details how his team began work on a new uniquely-designed replacement sign that incorporated two large toothbrush-shaped support beams. "The design called for the toothbrush shape to be cut from 18-lb. sandblasted HDU sandwiched around a skeleton of ¾-in. square steel tubing, which was to be the framework and post for hanging the main signage," he writes. The construction of the company's replacement sign was able to withstand another major wind storm shortly after it was installed.
What differences in the construction of the new sign helped it to stand up to the bad weather?
The support beams definitely came in very handy. "Because the support beams could now hold the main sign, its need to be free-hanging was eliminated," Lout explains, "The new design combined both signs into a rigid format while remaining within the confines of the client's dimensions. Determined to create a sign capable of withstanding the winds, we increased the thickness of the sign foam to 1½ in."

As mentioned earlier, the experts at Stellar Signs & Graphics are committed to ensuring that all of our signage products are able to withstand Mother Nature's worst. Please don't hesitate to contact us to learn more about our signage products can help to increase awareness about your brand. Give us a call at 561-721-6060 today!


Tags: sign refurbishing, sign restoration, signage repair, signage replacement


Categorised in: Sign Refurbishing, Sign Restoration, Signage Planning

This post was written by Bonnita Calhoun