31
Mar
2020
Published by Bonnita Calhoun Comments Off on Offering Curbside Pick Up As A Solution During The COVID-19 Crisis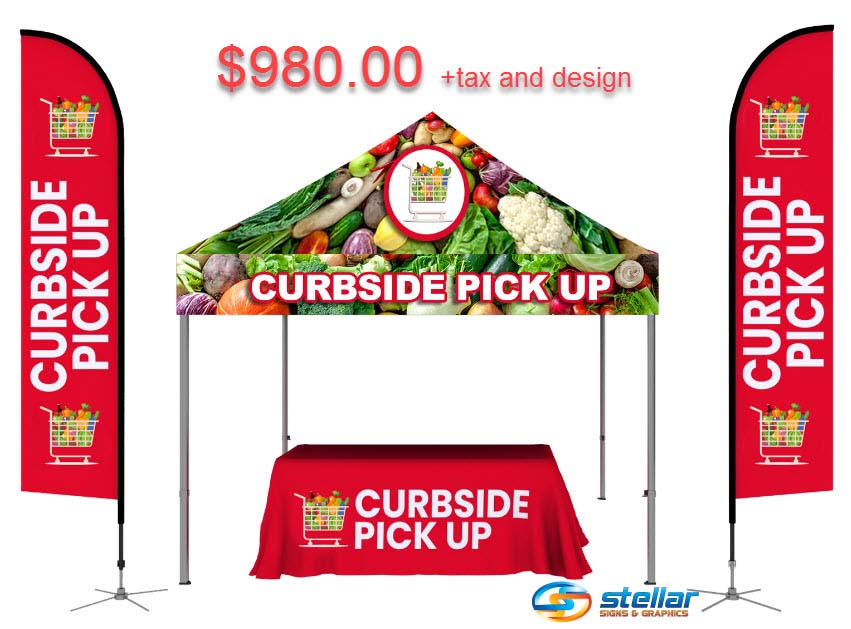 As the world continues to contend with the coronavirus pandemic, businesses everywhere are being impacted in monumental ways. For many that are not considered essential businesses, they've had to close their doors or significantly limit their business hours. For many others that are considered essential businesses, business has actually picked up.
Restaurants may not be able to serve the public in ways they used to. But food always has been and always will be essential. So, in an effort to limit the spread of COVID-19, many restaurants are shutting their doors to dine-in services but are opening up to allow for pick up orders. As a result, curbside pick up is becoming increasingly popular these days.
Nearly 70 percent of quick-service sales are made via drive-thru.
"Estimates say that 60–70 percent of quick-service sales pass through the drive-thru window, yet today's consumers are in search of even greater speed and convenience," reports QSR Magazine, "As more diners move to online and mobile ordering, it's no surprise that curbside pickup, facilitated by smart phone apps, is experiencing growth in quick service and fast casual."
Unless you run a major fast food chain, your eatery isn't likely to have a traditional drive-thru. Therefore, offering curbside pick up is an ideal solution during a time when people would rather grab their food and head home. According to QSR Magazine, curbside pick up is becoming "the new drive thru".
Curbside pick up is "the new drive thru".
"Restaurants that operate in smaller spaces may not have the space for drive-thru lanes, and consumers are increasingly less satisfied with congestion around pickup windows," says their website, "Curbside and mobile apps, however, can improve brand experience and increase sales without these challenges. The result is that chains such as McDonalds have rolled out curbside pickup widely, even at stores where drive-thru windows already exist."
Are you offering a curbside pick up option at your restaurant?
If not, the time has definitely come to consider it. Furthermore, it's wise to invest in some signage that will help your curbside pick up location to easily stand out. At Stellar Signs & Graphics, we offer a package that contains an aluminum canopy tent, two feather flags and a table throw – all of which contain your company's unique graphics!

To learn more, please don't hesitate to give us a call at 561-721-6060 today! The experts at Stellar Signs & Graphics serve the business communities in and around Palm Beach County, West Palm Beach, Royal Palm Beach, Wellington, Lake Worth, Boynton Beach, and Greenacres, Florida.


Tags: aluminum canopy tent, coronavirus, COVID-19, curbside pick up, feather flags, restaurant signs, signage, table throw


Categorised in: Restaurant Signs

This post was written by Bonnita Calhoun