20
Jan
2017
Published by Bonnita Calhoun Comments Off on One-Stop Guide on How to Care for Vehicle Wraps in West Palm Beach FL
A movable billboard, also known as a company car or truck that features a vehicle wrap, is a fantastic advertising investment. Wraps succeed in catching the eyes of your targeted audiences time and again. Because you control where the vehicle travels, you determine the targeted neighborhoods and consumers. Fine-tuning your brand message has never been easier! That said, remember to keep the wrap graphics looking great. To help our clients do just that, we have put together this guide on how to care for vehicle wraps in West Palm Beach FL.
Wash the Vehicle Before it Gets Dirty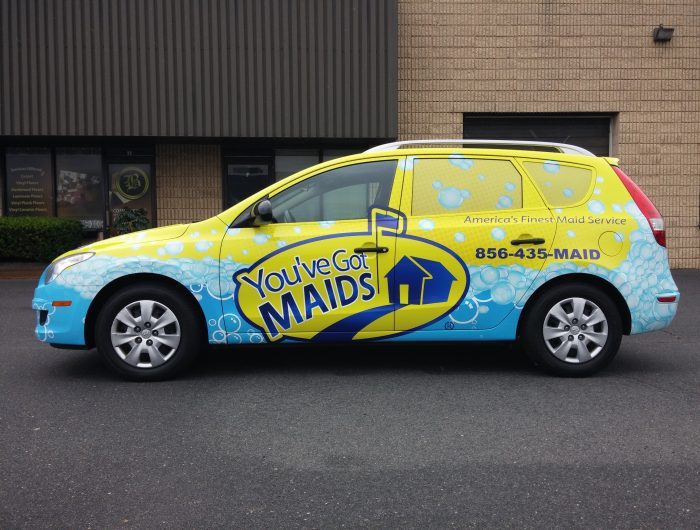 It sounds counter-intuitive, but we recommend washing your wrapped car, truck, or van at least once a week, even if it does not look dirty. If you wait until you notice filth, smudges, and a film of grime forming over your light-colored graphics panels, getting the product clean takes longer and may require specialized cleaning solutions. Instead, set up a regular car wash schedule that prevents the buildup of pollutants. Some of our clients have had excellent success with incorporating the vehicle wash duty with the end of the week tasks that office or shop managers oversee.
Bird Droppings, Tree Sap, and Bug Splatter Need Quick Treatments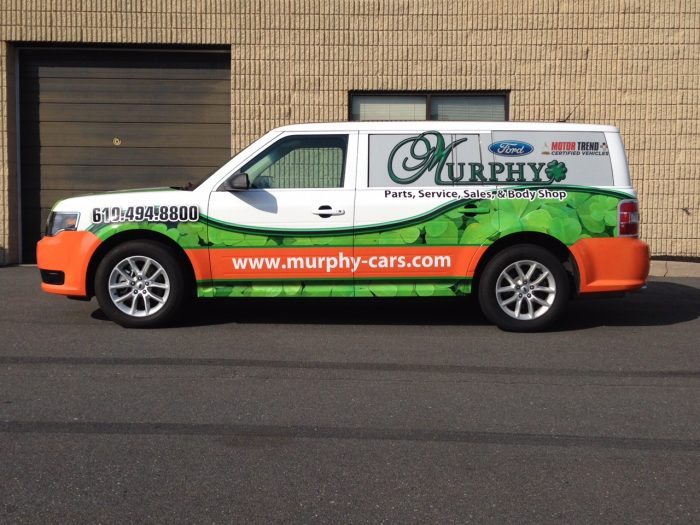 You leave the shop with a clean car in the morning. When you leave your client's home or business, you notice that the vehicle is now covered with bird droppings or sap drips. On the way to the garage, you pick up some bug splatter, too. Is it okay to leave the vehicle in this condition until its next scheduled wash day? No! Because each of these substances contains a unique biochemical makeup that can adversely affect the vinyl of the wrap, it is crucial that you deal with them as soon as possible.
Automatic Car Washes, Internet Graphics Cleaning Recipes, and Un-sourced Claims for High-gloss Polishes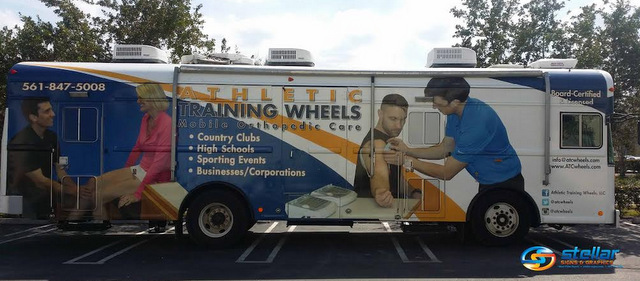 If it is on the internet, it has to be true, right? Wrong! There is a host of internet recipes for easy vinyl cleaning solutions that you can make with the stuff in the fridge. Do not fall for them! We frequently hear horror stories about these products that have scratched graphics, lifted vinyl panels, and deteriorated the adhesive. Rather than combining lemon juice and salt into a scrub that is "guaranteed" to get bug guts off your hood – along with the great look of the graphics – call us instead. The large brushes of automatic car washes cause plenty of damage to wrapped vehicles, too. Because we work in close collaboration with 3M, the manufacturer whose vinyl we use most commonly for wraps, we gladly help you find approved cleaning solutions for your particular problem.
Do You Need More Help?
Although our guide on how to care for vehicle wraps in West Palm Beach FL, deals with some specifics, there are situations that even our technicians could not foresee. If you need assistance with maintaining your wrap's great looks, or you have a specific question for one of our experts, give us a call! We are always available to help our clients.


Tags: Best Sign Shop for Vehicle Wraps in West Palm Beach FL, One-Stop Guide on How to Care for Vehicle Wraps in West Palm Beach FL, Tips on How To Care For Your Vehicle Wraps in West Palm Beach FL


Categorised in: Vehicle Graphics, Vehicle Wraps, Vehicle Wraps Palm Beach County FL

This post was written by Bonnita Calhoun