14
Nov
2017
Published by Bonnita Calhoun Comments Off on Why It's Practically A Must To Have Menu Boards In Your Restaurant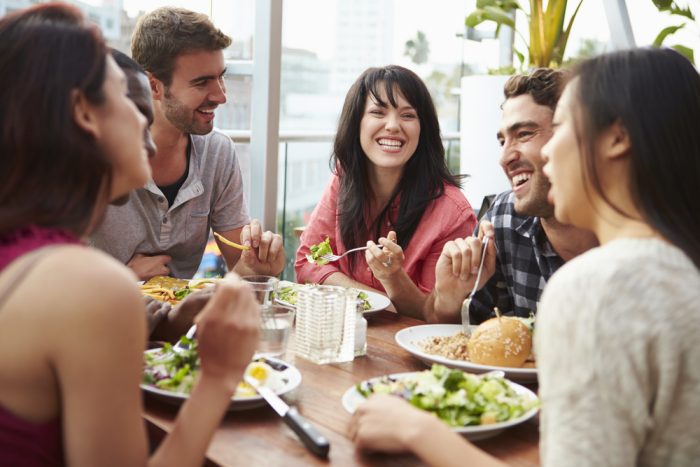 A person walks into your eatery. He's hungry. He's ready to spend money. Even with these factors existing, it doesn't mean that the individual will become a customer. He needs to know what you have on your menu. Considering this, is it even possible to successfully operate your restaurant without having menu boards?
Especially when they are visually stimulating (read: contains photos of mouth-watering meal options), menu boards can significantly increase sales. "The restaurant industry depends on suggestive selling and upselling, and a menu board allows restaurant owners to have more influence on the way a guest engages with your brand and food in a very dynamic and significant way," says Jorge Pacheco on KultureKonnect.com.
They help your guests to connect with your brand.
Your menu boards should contain more than just food choices and their prices. In addition to the above mentioned photos that will help to entice taste buds, your menu boards should serve as ways to enhance your brand imaging. Your company logo, fonts, colors and other aspects of your marketing campaigns should all be present. Again, this helps to reinforce your branding.
According to Pacheco, menu boards build connections with your guests. "With a defined marketing and branding strategy, a menu board can support your efforts to create a more integrated experience," he writes, "It will engage your customer, it can help educate them about menu items, drive their craving and be a key differentiator in the overall experience with the brand."
What makes the perfect menu board?
According to SlideShare.net, the perfect menu boards should have three specific qualities:

1. They should display all of the cuisines you have in your restaurant. In addition to their prices, this helps to clarify exactly what food choices your establishment has to offer.

2. They should have your restaurant's logo on them. As specified earlier, branding is everything. Your menu boards should serve to enhance your company's overall image.

3. They should be placed in locations where people can easily read them. Naturally, this helps to encourage visitors to place their orders. The most sensible location is above the counter.

At Stellar Signs & Graphics, we firmly believe that the menu board is one of your most important branding and marketing signage products. Our signage experts serve the business communities in and around Palm Beach County, West Palm Beach, Royal Palm Beach, Wellington, Lake Worth, Boynton Beach, and Greenacres, Florida.

Please don't hesitate to call us at 561-721-6060 to discuss the design of your restaurant's brand new menu boards today!


Tags: menu board signs, menu boards, restaurant menu boards, restaurants


Categorised in: Menu Board Signs, Restaurant Menu Boards, Restaurant Signs

This post was written by Bonnita Calhoun