25
Oct
2022
Published by Walkiria Gutierrez Comments Off on Setting Your Brand Apart With Eye-Catching Signage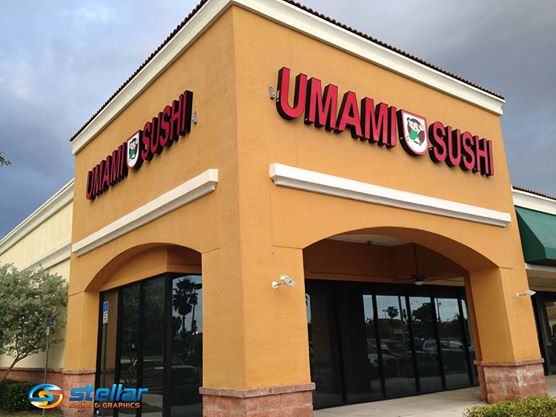 All companies need signage. How else will members of the general public know your company exists? When passers-by see a store's signage, they immediately generate opinions about the business that installed it. Is the signage vibrant and eye-catching? If so, the company is bound to generate a good reputation. Is the signage dull or dilapidated? If so, the brand isn't bound to impress anyone.
One year ago, Custom Neon in Los Angeles surveyed 1000 Americans and Australians. Their objective was to better understand the current influence of business signage on general consumers' purchasing habits and attitudes. They found that nearly 79% of the consumers polled believed that signage reflects the quality of a business and the product or service offered. Just over 75% reported having purchased something in the past because a sign caught their eyes.
Signs can be placed anywhere.
It's important to note that a store's signage isn't restricted to its place of business. Naturally, signage can be placed anywhere. A billboard, for example, can be erected miles away from a business to indicate the proximity of the viewer to the actual store. With that said, vehicle wraps are among the most effective signage as they travel wherever the designed vehicle is driven.
"You could put a sign in your car window, on local bulletin boards or on a fence outside your property," writes Stephen Strange on SpencerTom.com, "If you want to reach a wider audience, you could even consider putting a sign on a public building or another area that is open to the public and which receives a large volume of foot traffic. For instance, you could put a sign on a light pole at a busy intersection."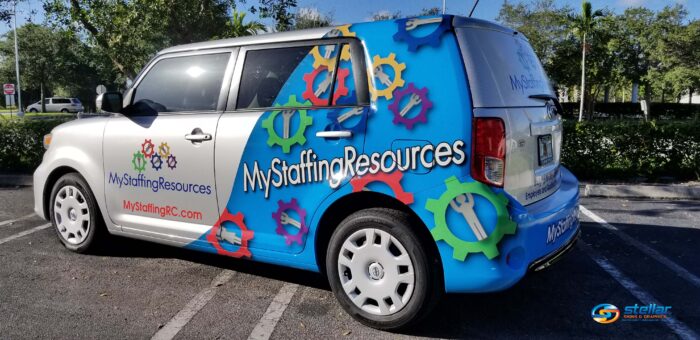 Signs can attract a wide audience.
The better your sign's design, the more people it is bound to attract. It's important to keep branding in mind. Naturally, it makes sense to incorporate your company's chosen colors, fonts and logos so that there is consistency with every sign you post. Where you post your sign is also of importance. As Strange points out, a brightly colored sign that is placed several hundred feet in the air can attract customers from miles around.
"Depending on where the sign is located, you could include on it the closest highway exit to your location and the company's web address and phone number," he adds, "Doing this can allow potential customers to find your store, connect with you online or contact you by phone."
Do you have design in mind for your store's sign?
Please don't hesitate to discuss it with the experts at Stellar Signs & Graphics. We proudly serve the business communities in and around Palm Beach County, West Palm Beach, Royal Palm Beach, Wellington, Lake Worth, Boynton Beach, and Greenacres, Florida. Give us a call at 561-721-6060 today!


Tags: advertising, billboards, branding, impressions, marketing, reputation, signage, signage installation, storefront signage, vehicle wraps


Categorised in: Signage Planning, Storefront Signage, Vehicle Graphics, Vehicle Wraps

This post was written by Walkiria Gutierrez