5
Jun
2018
Published by Bonnita Calhoun Comments Off on Statistics Show That Signage Significantly Grows Businesses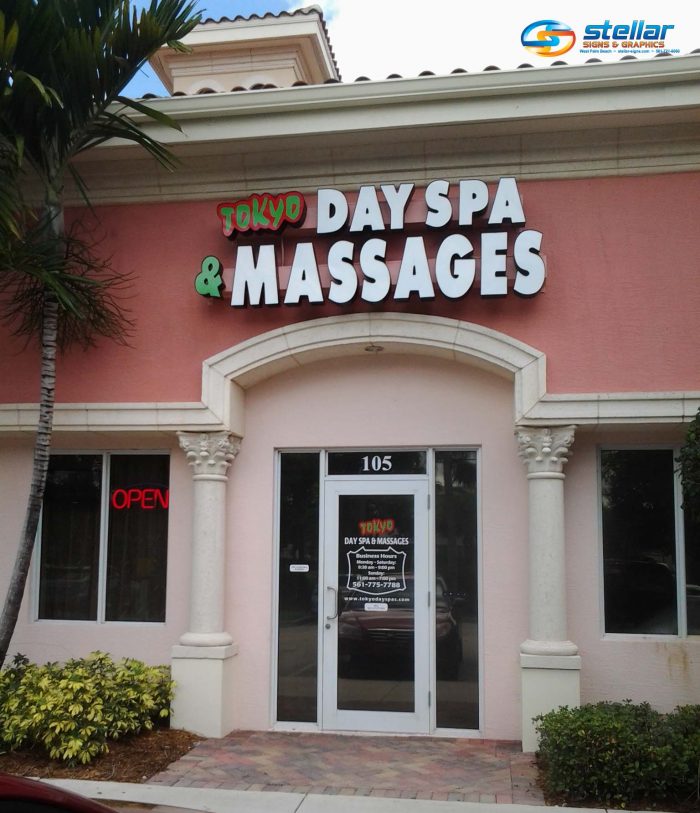 Where would your business be without its storefront signage? It would be downright silly to suggest that stores don't need signs. How else would consumers know that your business exists? However, it's important to note that signage does a lot more than make passersby of a place of business aware of its location. Signage significantly improves the impressions people have of companies.
This is why, at Stellar Signs & Graphics, we're not satisfied with simply making signs that help to establish a company's location. We're insistent on manufacturing high-quality signs that make huge impacts on their viewers. We make it a mission to a elicit "wows" from individuals who gaze upon the signs we create for our clients. Our signage products are known to generate greater interest in brands as they provide images of high prestige.
75% of Americans have told someone else about a business as a reaction to its signage.
This is a statistic offered by Visualogistix.com, citing FedEx, SignStix, DigitalSignageToday.com, FASTSIGNS, Zugara.com and Point of Purchase Advertising International as sources. The site points out that great looking signage can do more than just generate interest in viewers. In today's internet-obsessed world, those viewers are quite likely to share the news about the brand with others.
"We live in the age of millennials and Instagram," says the site, "The more aesthetically pleasing your signage and décor are the more likely your tech-savvy customers are to Instagram and geotag your store, encouraging all of their friends, fans, and followers to do the same."
38% of large companies with multiple locations identified branding/image as the most important purpose of effective signage.
Your brand is undoubtedly further established in the public eye by its signage. Usually containing your company logo and its chosen font for lettering, your signage is a message to the buying public that you are a major competitor within your industry. This is especially true when your brand has more than one location. High-quality signage is integral to establishing your brand's identity.
"In addition to using your signage to help with your branding/image (which is imperative because brand consistency is key, especially in franchise brands) you should also be using your signage to heighten your brand message and promote your promotions," encourages Visualogistix.com, "Combining these three into a cocktail of signage gold will do wonders for your brand."
Let's get started on a signage project for your company today!
The experts at Stellar Signs & Graphics serve the business communities in and around Palm Beach County, West Palm Beach, Royal Palm Beach, Wellington, Lake Worth, Boynton Beach, and Greenacres, Florida.

Give us a call at 561-721-6060.


Tags: channel letter signs, Lobby Signs, signage, signs, storegfront signage


Categorised in: Sign Refurbishing, Sign Restoration, Signage Budget, Signage Planning

This post was written by Bonnita Calhoun