12
Jun
2018
Published by Bonnita Calhoun Comments Off on Way-Finding Signage Provides Your Brand With Multiple Benefits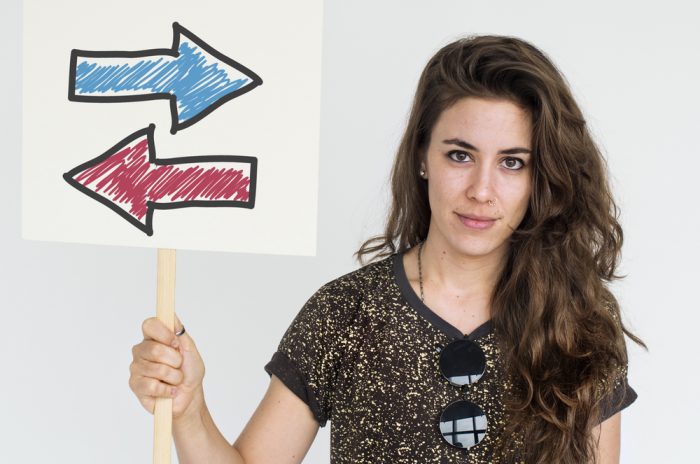 If you operate a business within a large space, it is not just wise, but practically mandatory that you offer your visitors some help with getting around. Especially when a visitor is new to your place of business, you'll want to make him/her feel immediately welcomed. A great way to do that is to ensure that no visitor is confused about how to find his/her way around. The answer is way-finding signs!
Way-finding signs are designed to convey clear and concise information about the various rooms, departments and floors that are part of a business. They work to guide visitors to their locations or destinations of choice safely and easily. Without way-finding signs, you're likely to frustrate your customers, potentially losing out on important business.
There are two key functions to way-finding signage.
Function #1: As mentioned, way-finding signage is meant to live up to its name.
It directs people who are unfamiliar with a facility to find where they need to go. Proper way-finding signs also take into account the needs of the visually impaired. This is where ADA signs come into play. The Americans with Disabilities Act (ADA) governs the display of compliant way-finding signage for office buildings, stores and individual businesses.
The law requires you to install ADA signs. "This is perhaps one of the most important reasons why you should invest in ADA signs," the Augusta Free Press reminds us, "The law requires you to have them and display them in prominent areas in your business. There are also certain rules concerning the colors used, the heights of your ADA signs, the readability, and the lettering. In short, they must meet some basic standards."
Function #2: Smartly designed way-finding signs also provide commercial signage solutions.
Essentially, they help to promote an organization's identity. Well manufactured way-finding signs speak volumes about a company's prestige and overall reputability. This is why it's so important to work with a professional signage company with many years of experience.

"Producing a way-finding strategy which promotes the consistencies and promises of a brand shows their commitments to the customers," says Talk Business, "A brand that understands the needs of the public, a brand which communicates efficiently, will always come out on top in competitive business. This is what way-finding is all about, effective communication."

The signage experts at Stellar Signs & Graphics serve the business communities in and around Palm Beach County, West Palm Beach, Royal Palm Beach, Wellington, Lake Worth, Boynton Beach, and Greenacres, Florida. Let's get working on your company's way-finding signage today! Give us a call at 561-721-6060.


Tags: ADA signage, ADA Signs, way-finding signage, way-finding signs, Wayfinding Signs


Categorised in: ADA Accessibility Signs, ADA Signs, Wayfinding Signs

This post was written by Bonnita Calhoun