15
Mar
2022
Published by Bonnita Calhoun Comments Off on What Are The Top Benefits Of Well-Designed Trade Show Displays?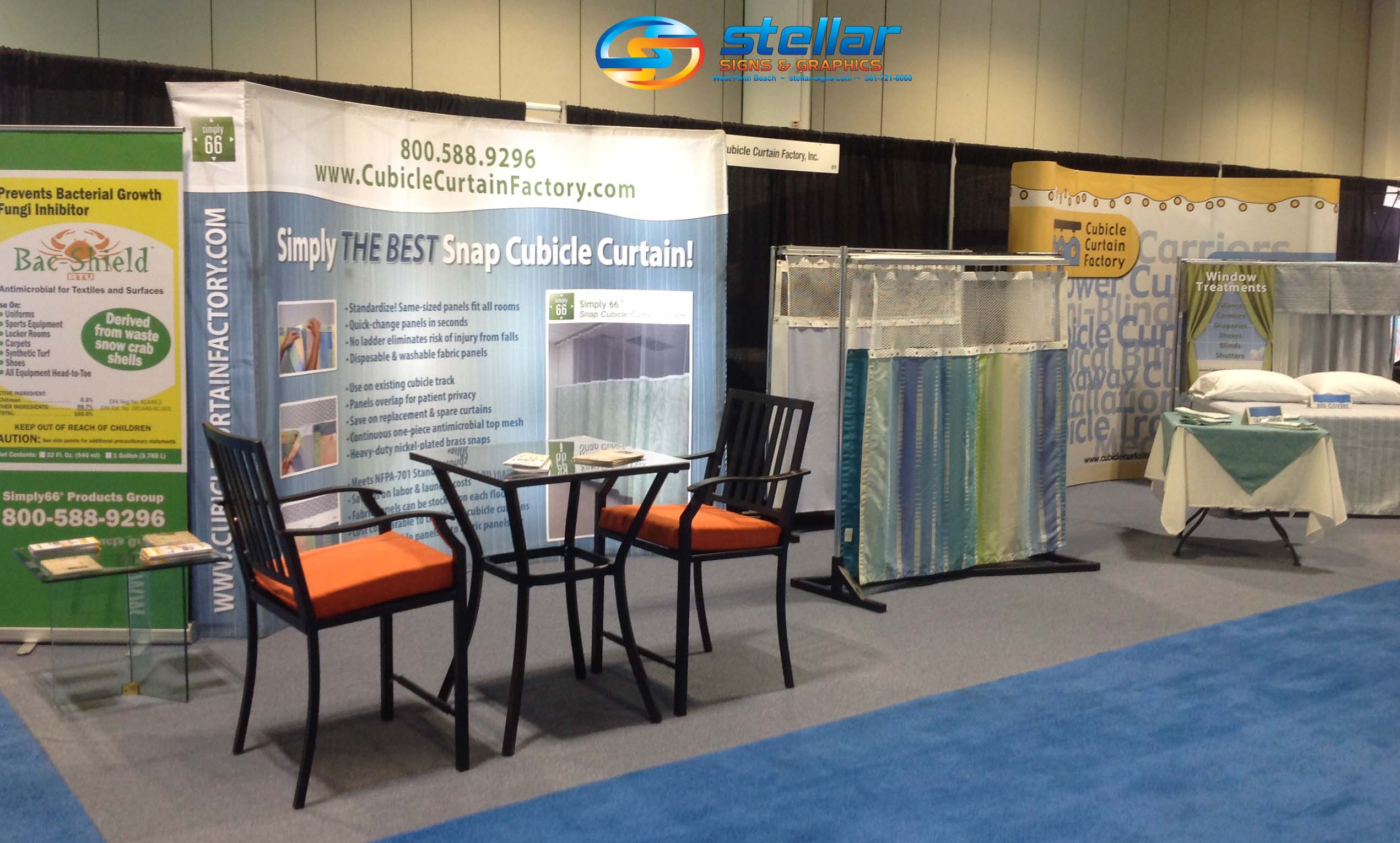 Are you planning to set up shop at a trade show sometime soon? If so, keep in mind that the eye-catching qualities of your company's booth make all the difference in the world. If you want to make an impression, your signage must be top-notch. There are many benefits of well-designed trade show displays.
Trade show displays get your business noticed.
Obviously, having a vibrant, attention-grabbing display is a key ingredient to trade show success. To lure visitors to your booth, you'll want to be seen from far distances. One of the most important ways to get noticed at trade shows is to have big, bold and bright colors. It's also important, of course, that your display accurately reflects your brand messaging.
"Staying on-brand makes your trade show display look more professional and it also gives people a better sense of who you are and what your business stands for," informs Wyoming's Twin Trees Signs, "This will make your business more memorable. Staying on brand can mean using the same color scheme that appears in your other promotional materials, the same font, the same slogans and mottos, and of course, your logo."
Trade show displays can demonstrate what your business is all about.
It's one thing to have an eye-catching display. It's another thing to have it visually represent exactly what your company offers. In some cases, this involves having a TV monitor to display the benefits of your products and/or services via videos. You may also wish to display retractable banners and/or backdrops that incorporate photos of your items. Retractable banners are especially helpful as they can easily be transported from one trade show to another.
"Your trade show display signs won't do you much good if they're too large or unwieldy to actually transport to the trade show," reminds Twin Trees Signs, "Make sure they're designed with portability and ease-of-installation in mind."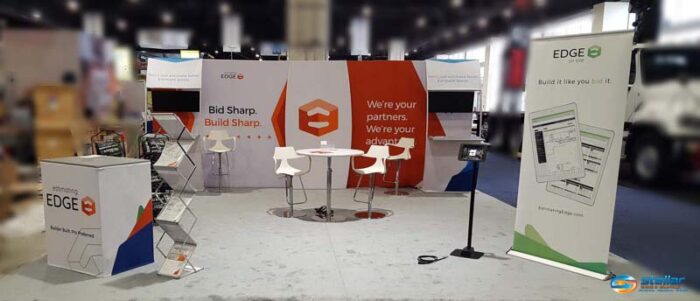 Trade show displays can make lasting impressions.
At Stellar Signs & Graphics, we've always championed high-quality signage due to the fact that it can make or break a company's reputation. A dull, worn or dilapidated sign showcases a company that doesn't have much going on for itself. A trade show display is no different. The more professional its design, the better the impression made by the company.
"Well-designed trade show booths and displays can help you create a lasting impression that keeps you in the minds of potential clients long after the trade show is finished," contends Canada's Goodkey Show Services, "A well-rounded booth with catchy displays, contest opportunities, and carefully chosen promotional items will draw and keep the attention of attendees."
Let's get to work on a new trade show display for your company!
The experts at Stellar Signs & Graphics serve the business communities in and around Palm Beach County, West Palm Beach, Royal Palm Beach, Wellington, Lake Worth, Boynton Beach, and Greenacres, Florida. Give us a call at 561-721-6060 today!


Tags: backdrops, banners, branding, marketing, signage, signs, tabletop display, trade show booth, trade show displays, trade shows


Categorised in: Backdrop Banners, Banners, Trade Show Displays, Trade Show Graphics

This post was written by Bonnita Calhoun