25
May
2021
Published by Bonnita Calhoun Comments Off on What Makes Vehicle Wraps Such Great Investments?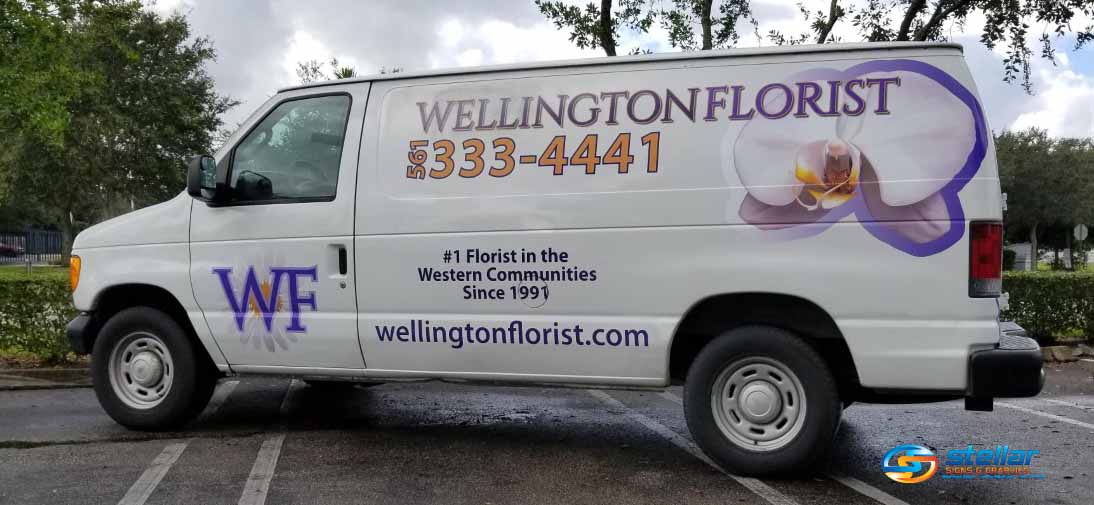 As Jason Fernando explains on Investopedia.com, "return on investment (ROI) is a performance measure used to evaluate the efficiency or profitability of an investment or compare the efficiency of a number of different investments. ROI tries to directly measure the amount of return on a particular investment, relative to the investment's cost."
The Stellar Signs & Graphics team is hard pressed to come up with a better return on investment than vehicle wraps. On Intuit.com, Pradeepa H reports that "as per OAAA, a vehicle wrap has a lower Cost Per Thousand Impression (CPM) of $0.77, thus giving you a greater reach at a lower cost. A comparison of fleet wrap with other media shows that vehicle wraps generate more impressions at a lower cost than other media."
Vehicle wraps provide round the clock advertising.
Television commercials, radio spots and even website pop-ups require viewers to be in certain places at certain times. If they're not watching, listening or browsing, they're bound to miss your ad. A vehicle wrap, however, requires people to do nothing but simply have their eyes open wherever they may be. No matter where you drive your vehicle, it provides you with a constant non-intrusive advertising source.
"Radio and print advertising ruin the reading experience of an individual," writes Pradeepa H, "On the other hand, vehicle wraps grab attention but do not act as a disturbance to the viewers. Potential customers would just view the vehicle carrying your brand advertisement. They are not distracted from the important things that they might be busy with. Typically, customers respond higher to the vehicle wrap advertisements for they do not follow a push approach."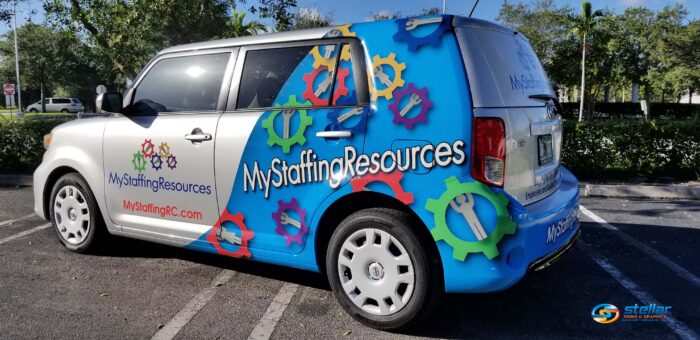 Vehicle wraps are constant eye-catchers.
Naturally, most vehicles are one color. A vehicle wrapped in your advertising design showcases a variety of colors, images and messages. It is practically impossible to not be eye-catching! With a vehicle wrap, your car, truck or van becomes a moving billboard. As Piyush Jain notes on HotCars.com, vehicle wraps give your company an amazing opportunity to be in the public eye.
"From pizza delivery trucks to landscaping businesses, having a car wrapped in the company logo, colors, or slogan is a sure fire way to get it into the sight of and on the minds of passersby," writes Jain.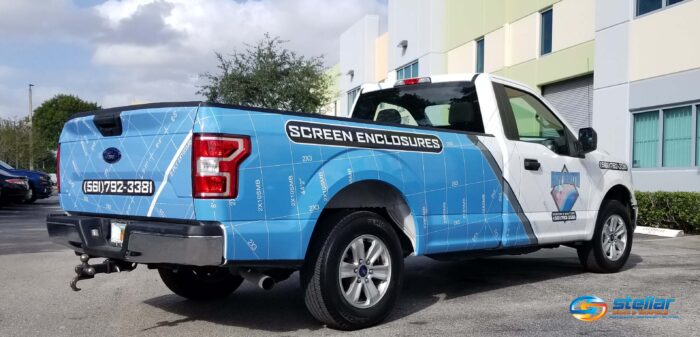 Want to get the best return on investment for your next marketing campaign?
Contact the signage experts at Stellar Signs & Graphics to discuss your vehicle wrap design today! Call us at 561-721-6060. We proudly serve the business communities in and around Palm Beach County, West Palm Beach, Royal Palm Beach, Wellington, Lake Worth, Boynton Beach, and Greenacres, Florida.


Tags: advertising, billboard, boats, cars, investments, lettering, marketing, ROI, signage, trucks, vans, vehicle wraps, vinyl wraps


Categorised in: Van Wraps, Vehicle Graphics, Vehicle Vinyl Lettering, Vehicle Wraps, Vehicle Wraps Palm Beach County FL

This post was written by Bonnita Calhoun