10
Jan
2023
Published by Walkiria Gutierrez Comments Off on Window Graphics Bring Bigger Buzzes To Businesses!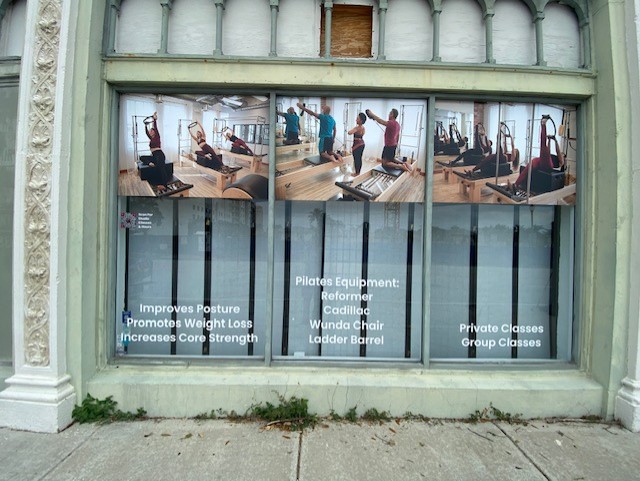 Happy New Year! We realize that 2023 is now ten days old and you might have already had your fair share of "Happy New Years". But since this is the first Stellar Signs & Graphics blog post of 2023, we wanted to send you all our very best wishes. On behalf of our entire team, we hope that this year will be your more joyous and successful one yet! If there is anything we can do to make 2023 your best year in business, let us know. We do, however, have some great ideas for you.
Window graphics and lettering is not your average signage product. As the name informs, this product makes use of window spaces. That's what makes it so unique. It transforms a shop's ordinarily-mundane windows into dazzling, eye-catching advertisements. When you install window graphics at your place of business, you build a bigger buzz!
Draw attention to your promotions and sales.
One of the greatest aspects of window graphics is that they are easy to install and easy to remove. As a result, you can regularly change them to match your current promotions. Launching a new product? Hosting an upcoming event? Utilize window graphics to promote them!
"Special promotions and sales have long been known to have a beneficial impact on businesses," writes Vaughan Howells of The U.K.'s Severn Signs Ltd., "But to effectively advertise these things to customers takes a special kind of marketing to effectively grab the attention of your customers and draw them towards these things…Window graphics allow you to use big, bright colors and text to attract the attention of the public."
Raise brand awareness.
It goes without saying that a store requires signage in order to be seen. Without it, passers-by will have no idea the store exists. Window graphics offer viewers a unique way to discover brands. They recreate the window space as an eye-catching image that can advertise products, services, upcoming events and more.
"Your brand is more than just a name, it is your values, your services, slogans, logos and so much more," explains the U.K.'s Hollywood Monster, "Window graphics are the perfect way to display all of this, allowing for room to include everything that you want to promote."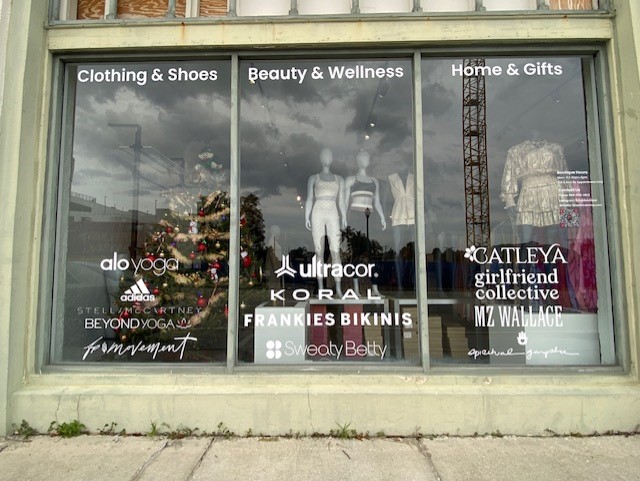 Create privacy.
An added bonus to installing a window graphic is the privacy it gives you and your staff members. The images applied to your window make it so that people outside cannot see inside. However, you and your team can easily see the outside from inside!
"Window graphics allow a good deal of light to pass through into the building while still maintaining an element of privacy," explains Howells, "Those who work in an office, work out in a gym, are eating or socializing may benefit from the privacy that window graphics can provide."
Let's get to work on a window graphics and lettering signage product for your business!
The experts at Stellar Signs & Graphics serve the business communities in and around Palm Beach County, West Palm Beach, Royal Palm Beach, Wellington, Lake Worth, Boynton Beach, and Greenacres, Florida. Give us a call at 561-721-6060 or send us an e-mail at sales@stellar-signs.com today!


Tags: advertising, lettering, marketing, signage, signage company, signage solutions, storefront signs, window graphics, windows


Categorised in: Window Graphics, Window Lettering

This post was written by Walkiria Gutierrez