15
Dec
2020
Published by Bonnita Calhoun Comments Off on Wishing You A Wondrous Holiday Season!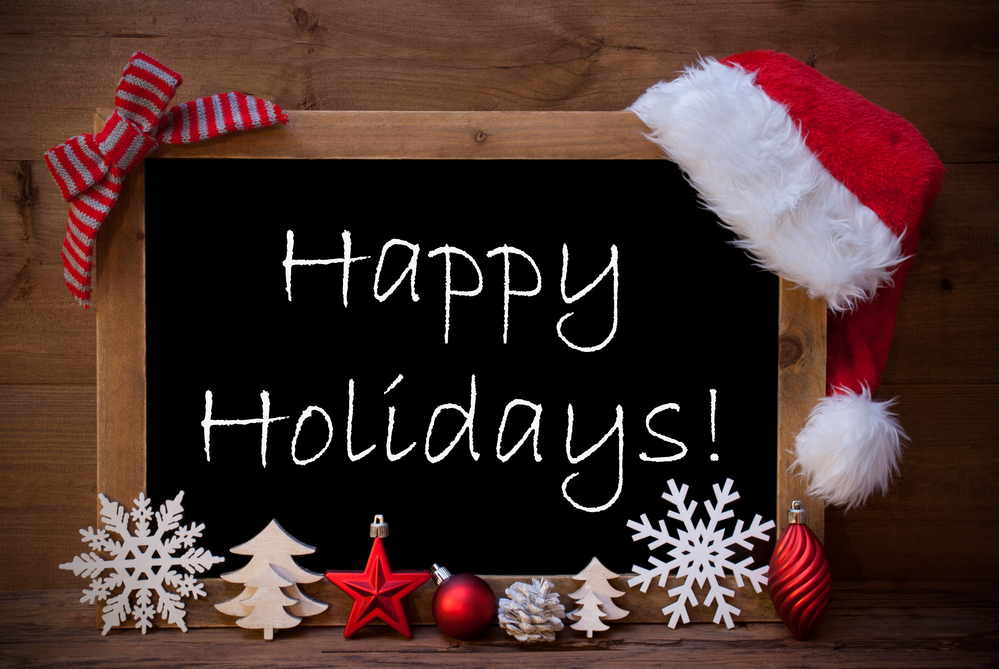 On behalf of the entire Stellar Signs & Graphics team, we hope that you all have a wonderful holiday season! We know, of course, that your celebrations, this year, will be a lot different than what you're used to. Naturally, COVID-19 will be putting a stop to the majority of large gatherings that are commonplace, at this time of year.
2020 has presented all of us with many challenges.
In fact, for a while there, we weren't sure what the future of Stellar Signs & Graphics was going to be. We would like to take this opportunity to thank all of our wonderful clients for continuing to show us their support. By entrusting our team to beautify your storefronts, company vehicles and places of business, you both humble and honor us. We now eagerly look forward to 2021, remaining committed to doing all we can to help your business to flourish.
In the meantime, we certainly hope you enjoy the amazing holiday celebrations that December always brings us!
Hanukkah is taking place right now.
It began on December 10th and will go until the 18th. The annual celebration is also known as the Jewish Festival of Lights. It celebrates the rededication of the second Jewish Temple in Jerusalem.
During the eight-night festival, candles are lit on different days. Each candle sits in a menorah, which is a special type of candelabra. The ninth candle is known as the "shammash" or servant candle. It is generally placed in the higher center position of the menorah and is used to light the other candles.
Christmas and Kwanzaa take place on the 25th and 26th respectively.
While Christmas requires no explanation, the yearly celebration of Christ's birth is a Christian tradition which is hugely popular for its gift-giving, family get-togethers and church services.
Kwanzaa begins the following day. Created by professor, Maulana Karenga and first celebrated in 1966, Kwanzaa is the annual celebration of African-American culture. It is held from December 26th to January 1st. It culminates in gift-giving and a feast of faith, known as Karamu Ya Imani.
Please make note of our holiday schedule.
As a heads up, Stellar Signs & Graphics will be closed on Christmas Eve and Christmas Day as well as New Year's Eve and New Year's Day. On every other day, please don't hesitate to contact us for any and all of your business signage needs!

We proudly serve the business communities in and around Palm Beach County, West Palm Beach, Royal Palm Beach, Wellington, Lake Worth, Boynton Beach, and Greenacres, Florida. Give us a call at 561-721-6060 today!


Tags: Christmas, Hanukkah, happy holidays, holiday hours, holiday season, Kwanzaa, signage, storefront signs, vehicle wraps


Categorised in: Special Announcement, Storefront Signage, Vehicle Wraps

This post was written by Bonnita Calhoun