1
Jun
2021
Published by Bonnita Calhoun Comments Off on 3 Signs It's Time To Update Your Storefront Sign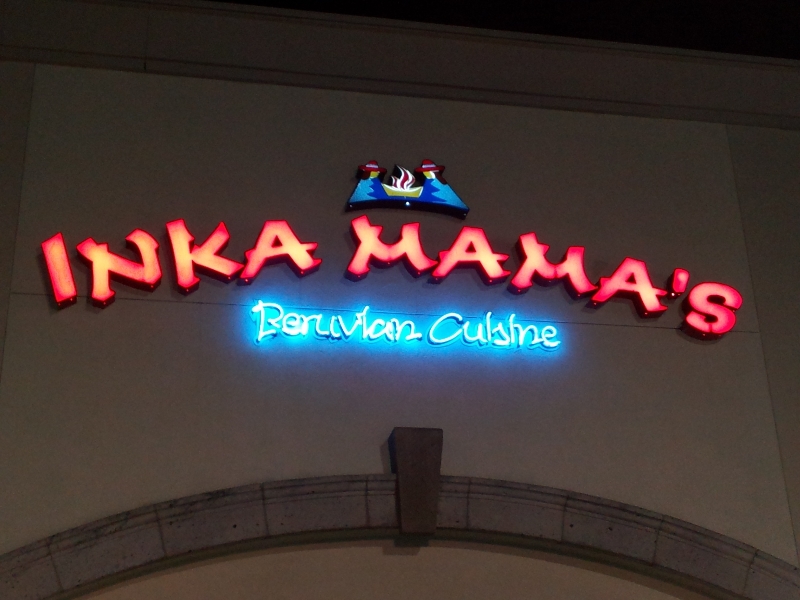 What is the condition of your storefront sign? Is it in tip-top shape or is it looking a little dilapidated? Don't assume that a little wear and tear is no big deal. The physical condition of your storefront sign goes a long way in delivering an impression about your brand. Do you see your business as one that's a bit "rough around the edges"? If that's not the impression you want onlookers to have, it's a good idea to replace or refurbish your storefront sign right away.
Here are three signs it's time to update your storefront sign:
1. It is hard to see from a distance.
The best storefront signs are those that can be seen from far distances. One of its jobs is to alert onlookers of the location of your place of business. When someone is standing right in front of your store, it's pretty hard for that person to not know your store is there. But can those who are a hundred yards away see where your store is located?
What about at night? Does your storefront sign illuminate? Can it be seen in the dark? If not, you may wish to consider a channel letter sign that utilizes LED lights. If your current sign is hard to see from a distance, it's not doing much in the way of promoting your business.
2.  It is outdated.
No thriving business remains stagnant. All successful businesses go through changes to reflect their growth. Changing or updating your company logo is one way to demonstrate the development of your business. If you've updated your marketing materials with new branding but haven't changed your storefront sign, you're not putting out a consistent message to the public.
It's important to have your storefront sign reflect the same font, color scheme and overall style as the rest of your branding. In addition, if your current sign is rusted or faded, it's definitely time to refurbish it.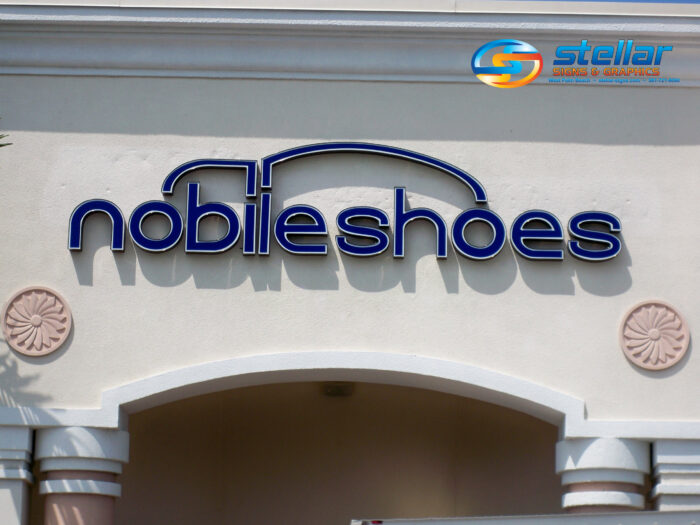 3. It has been damaged by the weather.
We live in the wonderful state of Florida. While we're generally used to warmth and sunshine, Floridians are no strangers to inclement weather. Needless to say, our hurricane season is clear evidence of that. Has your store's sign been damaged by the weather? With high temperatures, strong winds and plenty of rain being the norm in our state, your sign has undoubtedly weathered many storms. Don't let its damaged state remain and reflect poorly on your brand.

Let's get to work on refurbishing your storefront sign! The experts at Stellar Signs & Graphics serve the business communities in and around Palm Beach County, West Palm Beach, Royal Palm Beach, Wellington, Lake Worth, Boynton Beach, and Greenacres, Florida. Give us a call at 561-721-6060 today!


Tags: channel letter signs, channel letters, LEDs, refurbished signs, signage, storefront signage, storefront signs, updated signage


Categorised in: Channel Letter Signs, Channel Letters, Sign Refurbishing, Sign Restoration, Storefront Signage

This post was written by Bonnita Calhoun