11
Apr
2023
Published by Walkiria Gutierrez Comments Off on 3D Your Signage: How Dimensional Letters Can Create Eye-Catching Storefronts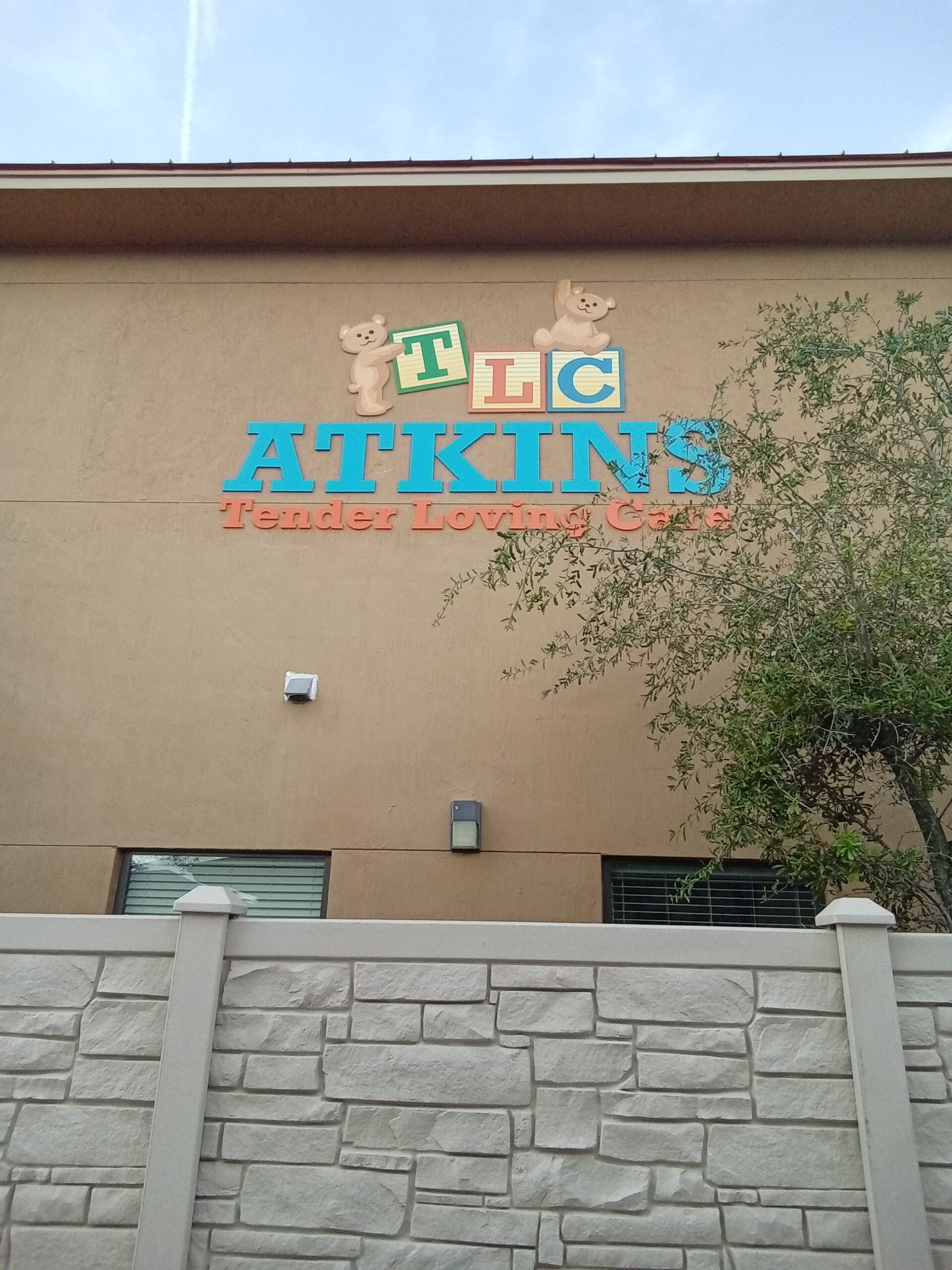 Atkins Tender Loving Care is a family of nationally accredited early education and care schools. It serves infants through kindergarten, after-school care and summer camp. The mission of this wonderful organization is to provide high quality early childhood education in a safe and nurturing environment while meeting the physical, emotional, cognitive and social needs of children.
The signage experts at Stellar Signs & Graphics are very happy to have recently completed a dimensional letter signage project for Atkins Tender Loving Care. As you can see from the photos both above and below, the 3D-nature of their Riviera Beach location's signage is an eye-catching depiction of the great work they do.
Dimensional letters create a professional and polished look.
Unlike flat signs, dimensional letters have depth and texture that can make them stand out. This can help convey a sense of professionalism and attention to detail to potential customers. In today's crowded marketplace, it's important to stand out from your competitors. Dimensional letters can help you do just that. By creating signage that is unique and eye-catching, you can grab the attention of potential customers and set yourself apart from your competitors.
Dimensional letters are incredibly versatile.
They can be used in a variety of ways and can be made from a range of materials such as acrylic, metal or wood. They can all be customized to match your brand's style and color scheme. Whether you need letters that are large and bold or small and intricate, dimensional letters can be customized to fit your specific requirements. As well, they can be used for both indoor and outdoor signage. They can also be mounted on a variety of surfaces.
Dimensional letters are known for their durability.
They are designed to withstand the elements and can last for years without fading or deteriorating. This means that your investment in dimensional letters will continue to pay off over time. Not to mention, their three-dimensional design makes it easier for potential customers to read your sign from a distance. This can be particularly important for businesses that are located on busy streets or in areas with heavy foot traffic.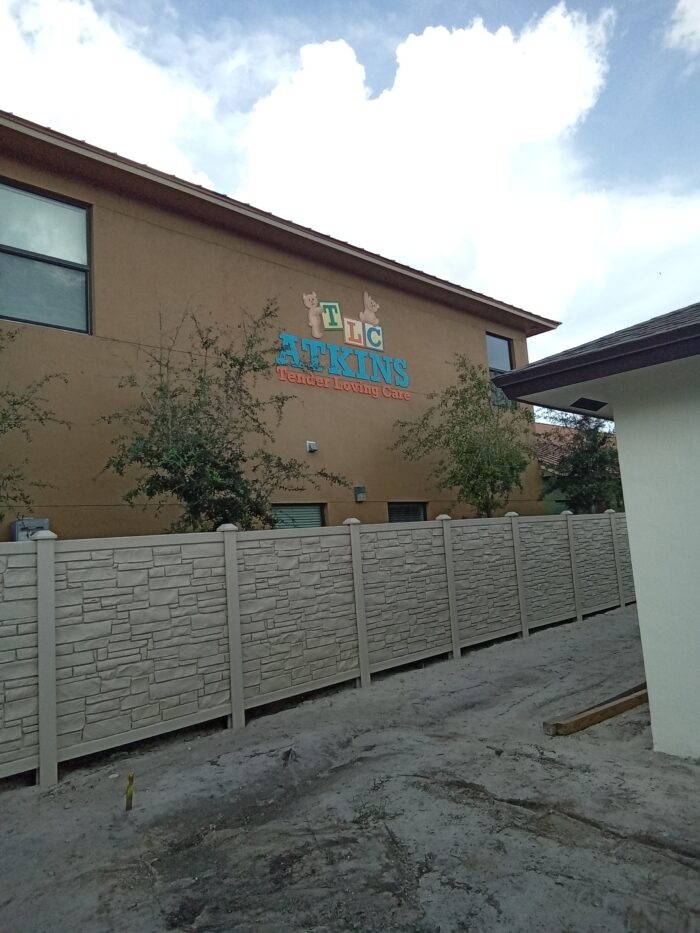 Dimensional letters can help increase brand awareness for your business.
By using your brand's colors and font, you can create signage that is instantly recognizable to your customers. This can help reinforce your brand and create a sense of familiarity with your company.
Dimensional letter signage is an excellent choice for businesses looking to create eye-catching storefront signage. They offer a professional look, versatility, durability, improved readability, increased brand awareness and customization options. By investing in dimensional letters, you can create signage that stands out from your competitors and draws potential customers to your business.
Why not 3D your signage today and see the difference it can make?
Get in touch with the experts at Stellar Signs & Graphics today! Let's discuss the design of a dimensional letter sign for your business. We proudly serve the business communities in and around Palm Beach County, West Palm Beach, Royal Palm Beach, Wellington, Lake Worth, Boynton Beach, and Greenacres, Florida. Please do not hesitate to give us a call at 561-721-6060 or send us an e-mail at sales@stellar-signs.com.


Tags: Atkins Tender Loving Care, dimensional letter signage, Dimensional Letters, durability, eye-catching, signage, storefront signage, versatility


Categorised in: Dimensional Letter Building Signs, Dimensional Lettering, Dimensional Letters, Dimensional Wall Letters

This post was written by Walkiria Gutierrez