18
Aug
2020
Published by Bonnita Calhoun Comments Off on Are You Making Sure Your Staff And Customers Stay Safe?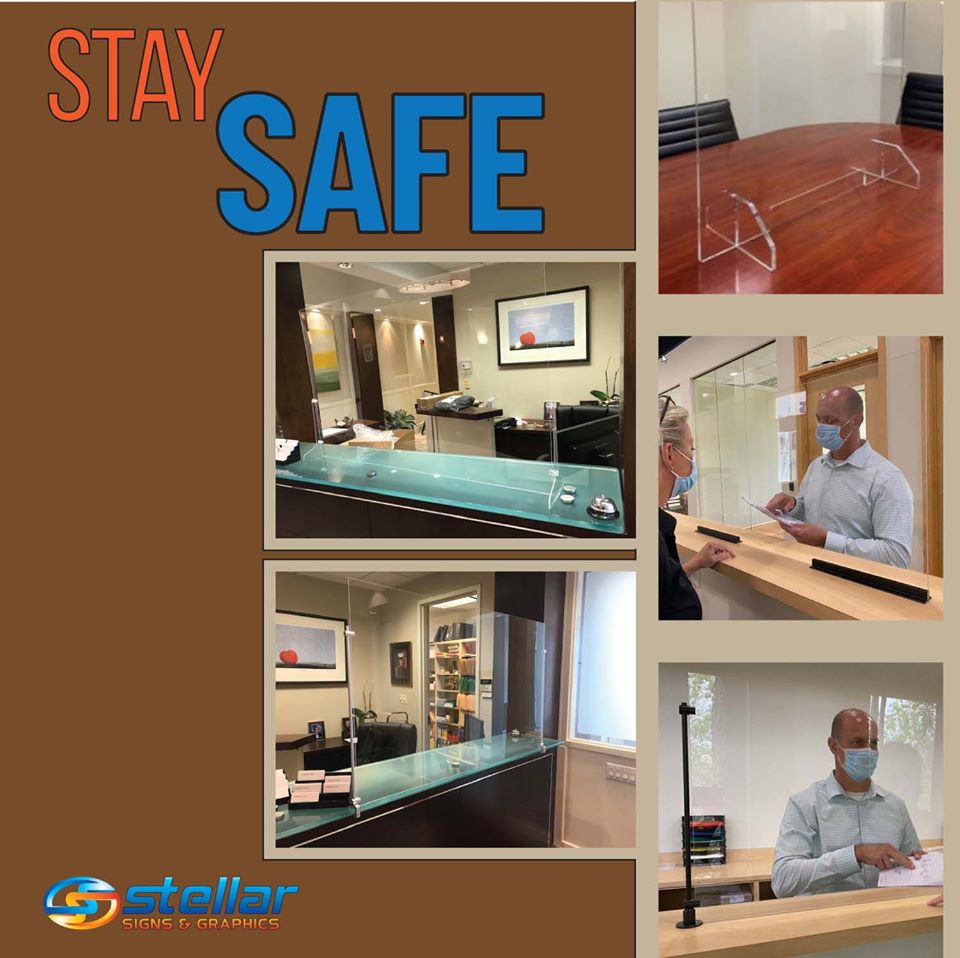 With COVID-19 making life difficult for us all, it's imperative that we each do our part to make life a little easier. These days, that entails following certain safety protocols in order to prevent the spread of the coronavirus. With businesses and schools opening up everywhere, we're all doing our best to resume life normally. But, if we're being honest, there's nothing normal about the way we must live as the pandemic rages on.
At your place of work, it's important to protect your staff and customers at all costs.
Doing so entails offering hand sanitizer stations, social distance measures and requiring the wearing of masks. It also involves setting up sneeze guards and partition walls. As we pointed out in our blog a couple of weeks ago, clear, plexiglass cubicle dividers, desktop sneeze guards and workstation dividers are among the most important ways to prevent the spread of viruses and germs from person to person.
With cubicle sneeze guards and partition walls, you will help to maintain social distancing and physical separation at your place of business. With these solutions, you can maintain clean and healthy work spaces, protecting your employees and your customers.
As the CDC makes clear, "COVID-19 spreads mainly among people who are in close contact (within about 6 feet) for a prolonged period. Spread happens when an infected person coughs, sneezes, or talks, and droplets from their mouth or nose are launched into the air and land in the mouths or noses of people nearby. The droplets can also be inhaled into the lungs."
We offer sneeze guards and protection walls.
At Stellar Signs & Graphics, we offer high-quality, lightweight and portable sneeze guards and protection walls. There are several size options to choose from. This ensures that we can keep you safe no matter the dimensions of your work area. Our sneeze guard walls are made of 30mm aluminum tube with snap button and clear plexiglass and/or PVC panels.
The height and width of each sneeze guard wall varies depending on your needs. Selection options include magnetized or non-magnetized frames; clear plexiglass or opaque white PVC panels; and printed or non-printed artwork directly on the plexiglass or PVC.
Our sneeze guard walls are very easy to wipe clean with disinfectant spray.
As well, they are all UPS and FedEx shippable. To place your order, please don't hesitate to give us a call at 561-721-6060 today. The experts at Stellar Signs & Graphics serve the business communities in and around Palm Beach County, West Palm Beach, Royal Palm Beach, Wellington, Lake Worth, Boynton Beach, and Greenacres, Florida.


Tags: coronavirus, COVID-19, Cubicle Sneeze Guards, employees, health, Partition Walls, safety, sneeze guard walls, social distancing, staff


Categorised in: Cubicle Sneeze Guards, Partition Walls, Sneeze Guards

This post was written by Bonnita Calhoun