20
Jun
2017
Published by Bonnita Calhoun Comments Off on All Hail The Advertising Power Of Vehicle Wraps And Lettering!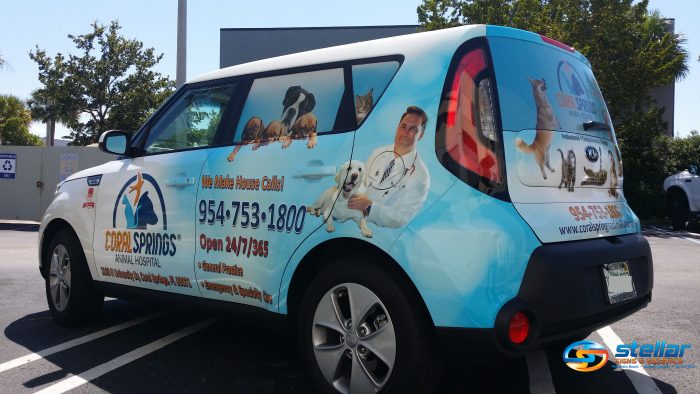 Sure, you could invest in a billboard. And you can hope that people who drive past it will have enough time to understand the nature of your business and recall your contact information. Yes, billboards can be great ways to advertise – expensive, of course. However, they're not always as impactful as advertisers wish they were. Naturally, billboards are stationary. They can only advertise to those who pass by them. But…
What if you could move your billboards all over town?
With vehicle wraps and lettering, you can! Not only do vehicle wraps effectively create moving billboards, but they are among the most cost-effective forms of business marketing around. Consider the number of people who can bear witness to your advertisement in just one day of driving around your city. Vehicle wraps have been known to be both more effective and less expensive per impression than an ad in Yellow Pages!
What makes vehicle wraps so effective?
They're eye-catching. Let's just begin with the obvious, shall we? Cars, trucks and vans that are elaborately decorated with business advertisements stand out from every other vehicle on the road. Their eye-catching abilities grab the attention of both drivers and pedestrians alike. Vehicle wraps make your vehicle hard to miss. It's advertising that definitely leaves an impression.
They garner large audiences. Quite obviously, the more driving you do, the more eyes you're going to catch. The beauty of vehicle wraps is that they have no limit to the amount of potential customers they can garner your business each day. This is why some business owners hire drivers to simply drive around town – literally advertising all day long! Others simply beautify their company vehicles to ensure that wherever they go, onlookers will know about their brands.
They save you money. We've already commented upon the money-saving nature of vehicle wraps and lettering, but it bears repeating. You wrap your vehicle one time and drive it around as much as you like. Vehicle wraps make the most out of your advertising budget because they continue to market your brand on an ongoing basis in limitless locations. Money can also saved based on the nature of the vehicle. In many cases, partial wraps are all that is necessary. When the already-established color of a vehicle works well with a company's marketing message, a full wrap isn't needed.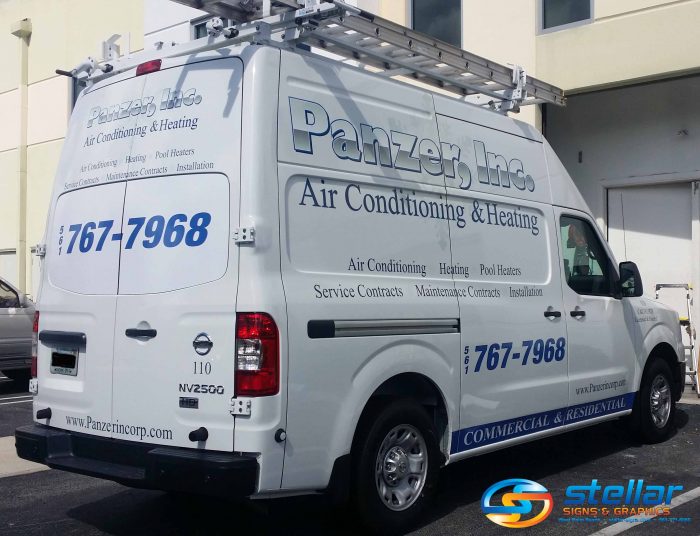 The vehicle wrap experts at Stellar Signs & Graphics serve the business communities in and around Palm Beach County, West Palm Beach, Royal Palm Beach, Wellington, Lake Worth, Boynton Beach, and Greenacres, Florida. Give us a call today at 561-721-6060 to discuss turning your truck, car, trailer or boat into an advertising powerhouse!


Tags: Types of Vehicle Wraps Available for Companies in Southwest FL, Vehicle Wraps and Lettering, Where To Buy Vehicle Wraps For Companies in Southwest FL, Why Invest in Vehicle Wraps for Companies in West Palm Beach FL


Categorised in: Van Wraps, Vehicle Graphics, Vehicle Graphics Palm Beach County FL, Vehicle Vinyl Lettering, Vehicle vinyl window perf, Vehicle Wraps, Vehicle Wraps Palm Beach County FL

This post was written by Bonnita Calhoun