23
Aug
2022
Published by Bonnita Calhoun Comments Off on Is Signage All That Important To Your Business?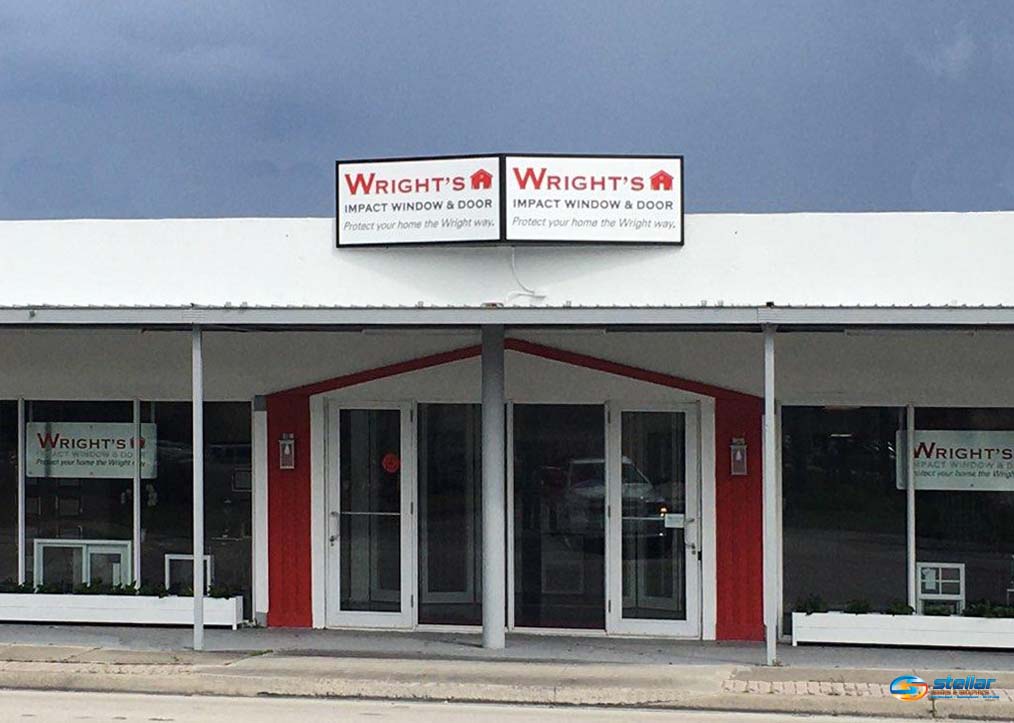 If we're being honest, we think that the title of this week's blog is a silly question. Naturally, the Stellar Signs & Graphics team regards signage as absolutely integral to any business. No matter your industry, it's vital that you display some sort of signage to showcase that your company exists.
More importantly than just communicating your brand's existence, your signage should demonstrate the high-quality nature of your brand. Of course, signage can be used in many ways. We're not just talking about storefront signs that bear your company's name. Various types of signage can be utilized to market and promote your business in a variety of ways.
Signage increases brand exposure.
The more signs that expose your business, the more your business will be recognized. Signage of all kinds helps to deliver to the public an important message about your business. That message would be that you mean business! In other words, to be recognized as a major player in your industry, your brand imaging needs to be visible and familiar. Improving the visibility of your company helps it to stand out from the crowd.
Vehicle wraps are excellent examples of signage that does just that. By beautifying your company vehicle with your branding images, people from various locations will get to know about your business. Naturally, vehicle wraps travel. They're referred to as "moving billboards" because they have the ability to advertise a brand anywhere the vehicle is driven. Clearly, this helps to significantly grow the reach of a company.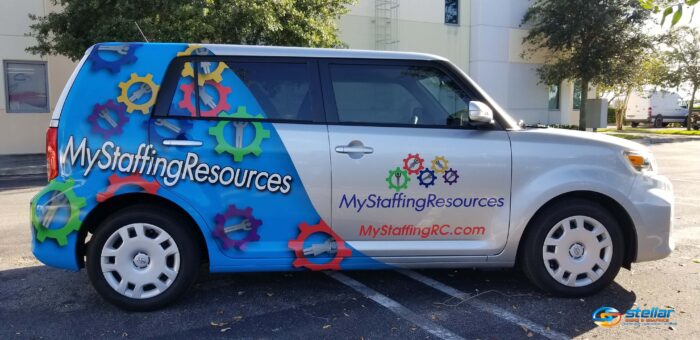 Signage provides year-round advertising.
A television commercial or radio spot can only advertise for so long. The campaigns run for specific periods of time and people must be watching TV or listening to the radio to receive the respective branding messages. A company's signage, on the other hand, advertises non-stop. It remains in place to consistently remind passers-by about the brand's existence and – dare we say – notoriety.
"Depending on where you installed your signage, whether interior or exterior, signage will work for you all year round," explains the U.K.'s Bayside Signs & Display, "They are visible and available 24 hours a day, 7 days a week, and 365 days a year. This is why they are a worthy investment; they require no maintenance effort, no matter the time or day of the year."
Signage entices customers to make purchases.
"According to a survey, 20 and 45% of business sales come from unplanned impulse stops, and most of the stops were a direct result of the business signage," reports Toronto's Signs Den Graphics Inc., "If you want to encourage impulse buying behavior, put bright colored images of your products or services which will attract shoppers' attention to make a purchase increasing sales."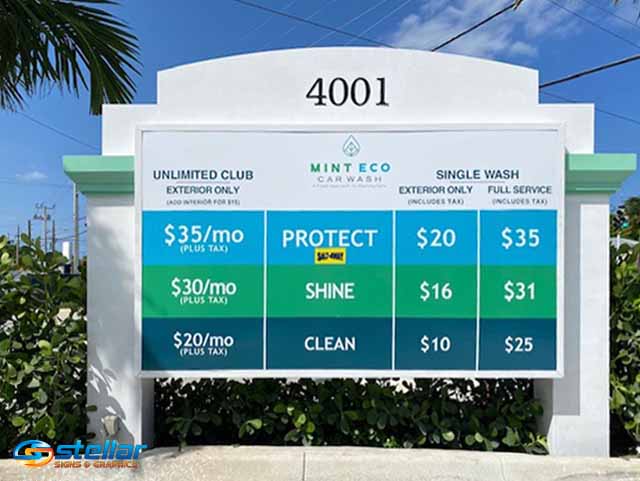 Let's get to work on some signage for your company today! The experts at Stellar Signs & Graphics serve the business communities in and around Palm Beach County, West Palm Beach, Royal Palm Beach, Wellington, Lake Worth, Boynton Beach, and Greenacres, Florida. Give us a call at 561-721-6060.


Tags: branding, business, business marketing, marketing, signage, signage planning, signs, storefront signs, vehicle wraps


Categorised in: Business Signs, Signage Planning, Storefront Signage, Vehicle Wraps

This post was written by Bonnita Calhoun