20
Feb
2018
Published by Bonnita Calhoun Comments Off on Study Shows Signage Is A Serious Necessity For Business Success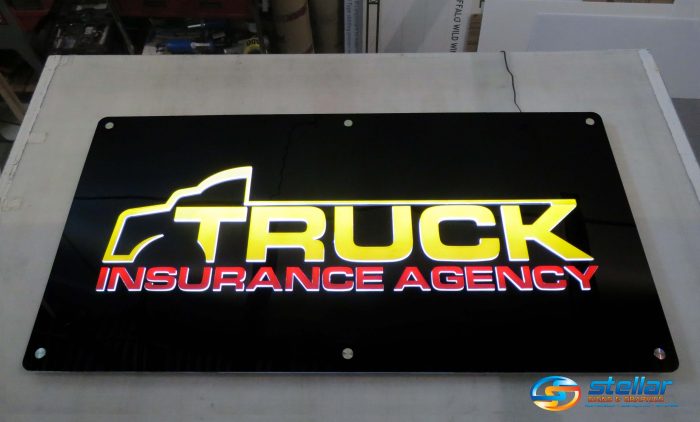 Investing in signage for your business will do a lot more than simply teach people the name of your company. It will heighten the impression consumers have of your brand and it will grow your customer base. But don't take it from us. There are numerous studies that have proven the power of signage. Without it, businesses suffer. With it, companies evolve. It's that simple!
One of the many studies that have been conducted about signage is the FedEx Office "What's Your Sign?" survey. As the website for the multinational courier delivery service explains, its 2012 instalment found that signage is a serious necessity for business success.
Signage attracts new customers.
How do customers know that your company even exists? How do they know where your place of business is located? Your storefront signage alerts members of the public to both. According to the FedEx survey, 76 percent of Americans enter stores they've never visited before because of their signs. And 68 percent of American consumers have purchased products or services because of signs that caught their eyes.
Randy Scarborough is the vice president of Marketing for FedEx Office. "There's no question attention-grabbing signage has the power to pickup new customers and get business moving," he is quoted as saying, "Effective signage is not limited to the front door. It encompasses everything from in-store materials to car clings to posters and banners."
Signage quality heavily impacts public perception.
FedEx also points out that signage is a great way to grow people's opinions of a brand. A company's sign can encourage people to spread the word about your business. The survey found that three out of four consumers admit that they tell others about a store based simply on its signage. Evidently, your store's sign can make for an excellent word-of-mouth marketing tool!

It should be noted, however, that not all signs are created equally. The importance of having a high-quality sign constructed for your business should not be understated. "More than two thirds (68 percent) of consumers believe a store's signage is reflective of the quality of its products or services," reports FedEx, "Poor signage can deter consumers from entering a store, with over half (52 percent) saying they are less willing to enter a store with misspelled or poorly-made signs."

At Stellar Signs & Graphics, we are prepared to manufacture a one-of-a-kind, high-quality sign to grow your company's customer base and public image! The experts at Stellar Signs & Graphics serve the business communities in and around Palm Beach County, West Palm Beach, Royal Palm Beach, Wellington, Lake Worth, Boynton Beach, and Greenacres, Florida. Please don't hesitate to give us a call at 561-721-6060 today!


Tags: signage, signage planning, signs, signs for small businesses, storefront signage


Categorised in: Signage Planning, Signs for Executive Suites, Signs for Hostess Stands, Signs for Mall Stores, Signs for Nonprofits

This post was written by Bonnita Calhoun