10
Jul
2018
Published by Bonnita Calhoun Comments Off on The Benefits Of Using Mesh Banners To Advertise Your Brand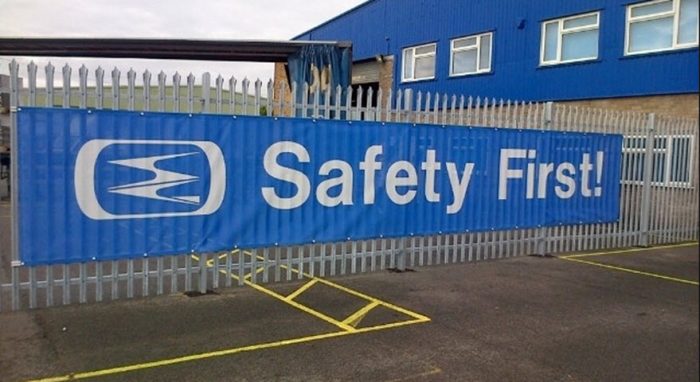 Over the past week, on the Stellar Signs & Graphics Facebook page, we've been posting a number of photos of some of our older projects. Going through the pictures, we realized just how many incredible vehicle wrap projects we've completed and so we highlighted them on our profile. Of course, vehicle wraps aren't the only types of signage our expert team creates. Among our long list of signage products, you'll also find mesh banners.
Mesh banners make excellent outdoor marketing solutions.
As Sam Singh points out on Medium.com, "mesh banners are a perfect marketing solution for festivals, construction sites and sporting events alongside booklets printing which has its own benefits. Online Marketing is trending these days but the age-old offset marketing methods still offer a lot of exposure and advantages to businesses."
We'd like to point out that, in Singh's article, he utilized the above photo of a "Safety First" mesh banner we recently found among our older photos. Using the picture as an example, Singh highlights the fact that mesh banners are great for alerting people to restricted areas. "During festivals and events, there are some areas which the general public aren't allowed to access for safety reasons," he explains, "Mesh Banners come handy in such situations."
Mesh banners are uniquely constructed.
Mesh banners are designed with thousands of tiny little holes in them to allow air to flow through their surfaces. This is done so that wind and other outdoor elements won't cause any damage to the banners. Naturally, mesh banners are traditionally used outdoors. As Singh highlights, "construction sites make use of mesh banners for marketing very often. Those sites are exposed to many elements like dirt, water, dust, mud etc."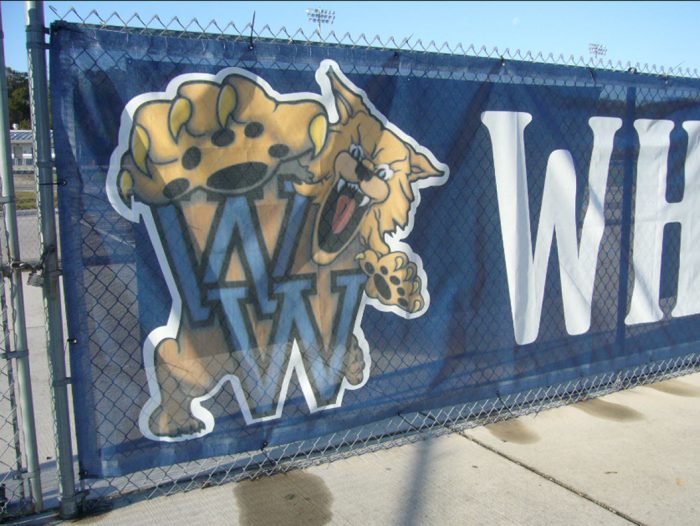 Increasing brand awareness is another great reason to use mesh banners. As the above picture showcases, schools tend to advertise their branding on mesh banners alongside their fields in support of their school teams. Businesses from all industries can do the same. "By getting your brand logo, business details and services on fence mesh, you can advertise it around in a business meet, events, construction sites, fests and increase the brand awareness," says Singh.
Let's get to work on a mesh banner for your business today!
The experts at Stellar Signs & Graphics serve the business communities in and around Palm Beach County, West Palm Beach, Royal Palm Beach, Wellington, Lake Worth, Boynton Beach, and Greenacres, Florida. Give us a call at 561-721-6060.


Tags: advertising, banners, marketing solutions, mesh banners, signage, vehicle wraps


Categorised in: Backdrop Banners, Banners

This post was written by Bonnita Calhoun