3
Jul
2018
Published by Bonnita Calhoun Comments Off on We Take Great Pride In Our Vehicle Wrap Projects!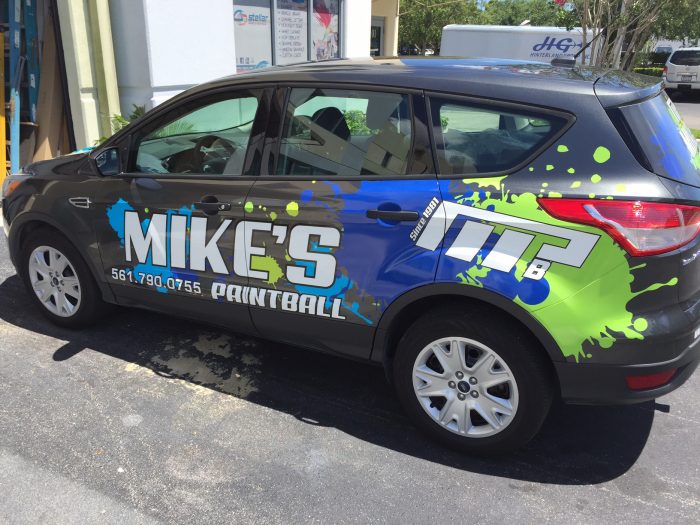 Firstly, allow us to take this opportunity to wish each and every one of you a very happy Fourth of July! As you know, our much-beloved, annual Independence Day will be celebrated tomorrow and, on behalf of the entire Stellar Signs & Graphics team, we hope it will be your most joyous celebration of our nation yet!
We all have so much to be proud of as Americans!
Yes, tensions in our nation may appear to be at an all-time high right now. But it is both our hope and our belief that as we move forward as a nation, we will only be given more reasons to be proud of being American. With that said, it's important that we inform you that Stellar Signs & Graphics will be closed tomorrow to celebrate the Fourth of July. We'll be back to work on Thursday!
We can't help but be reminded, today, that we recently had the pleasure of helping our friend, Taylor to adorn her Chevy pickup with a uniquely designed American flag. As we blogged about a little over a month ago, the design was a black and white motif that incorporated a smoky presentation of the stars and stripes. We were only too happy to help Taylor affix the design to her truck's rear window.
We have a long history of creating awesome vehicle wraps!
You're not likely to be surprised that the Stellar Signs & Graphics team is quite proud of its long history of Vehicle Wraps and Lettering projects. In fact, we recently came across some old photos of our projects and shared them to our company Facebook page. In the photo above, you can see a great vehicle wrap design we completed for our friends over at Mike's Paintball. Below is a shot of our sweet vehicle wrap for Wellington Florist.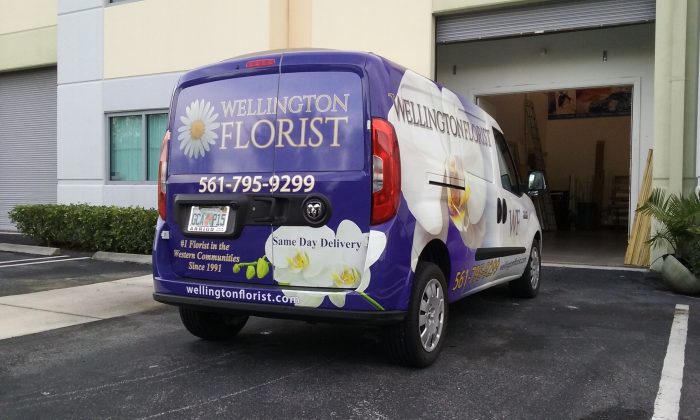 If you haven't yet, please LIKE the Stellar Signs & Graphics Facebook page and keep your eyes peeled for more photos of our vehicle wrap projects. It's pretty important that we remind you that vehicle wraps are widely heralded as the most cost-effective form of advertising any company could invest in.
Vehicle wraps give you a lot of bang for your buck!
Studies have shown that the cost per thousand impressions for vehicle wraps is a just $0.35 compared to $3.65 per thousand impressions for a billboard! And just as we showed our friend Taylor, Stellar Signs & Graphics would be happy to help you professionally wrap your vehicle whether it's for business purposes or not.

Please don't hesitate to reach out to us. The experts at Stellar Signs & Graphics serve the business communities in and around Palm Beach County, West Palm Beach, Royal Palm Beach, Wellington, Lake Worth, Boynton Beach, and Greenacres, Florida. Give us a call at 561-721-6060 today!


Tags: Fourth of July, Independence Day, vehicle wraps, Vehicle Wraps and Lettering


Categorised in: Vehicle Vinyl Lettering, Vehicle vinyl window perf, Vehicle Wraps, Vehicle Wraps Palm Beach County FL

This post was written by Bonnita Calhoun