6
Aug
2019
Published by Bonnita Calhoun Comments Off on What Makes Vehicle Wraps A Top Signage Choice?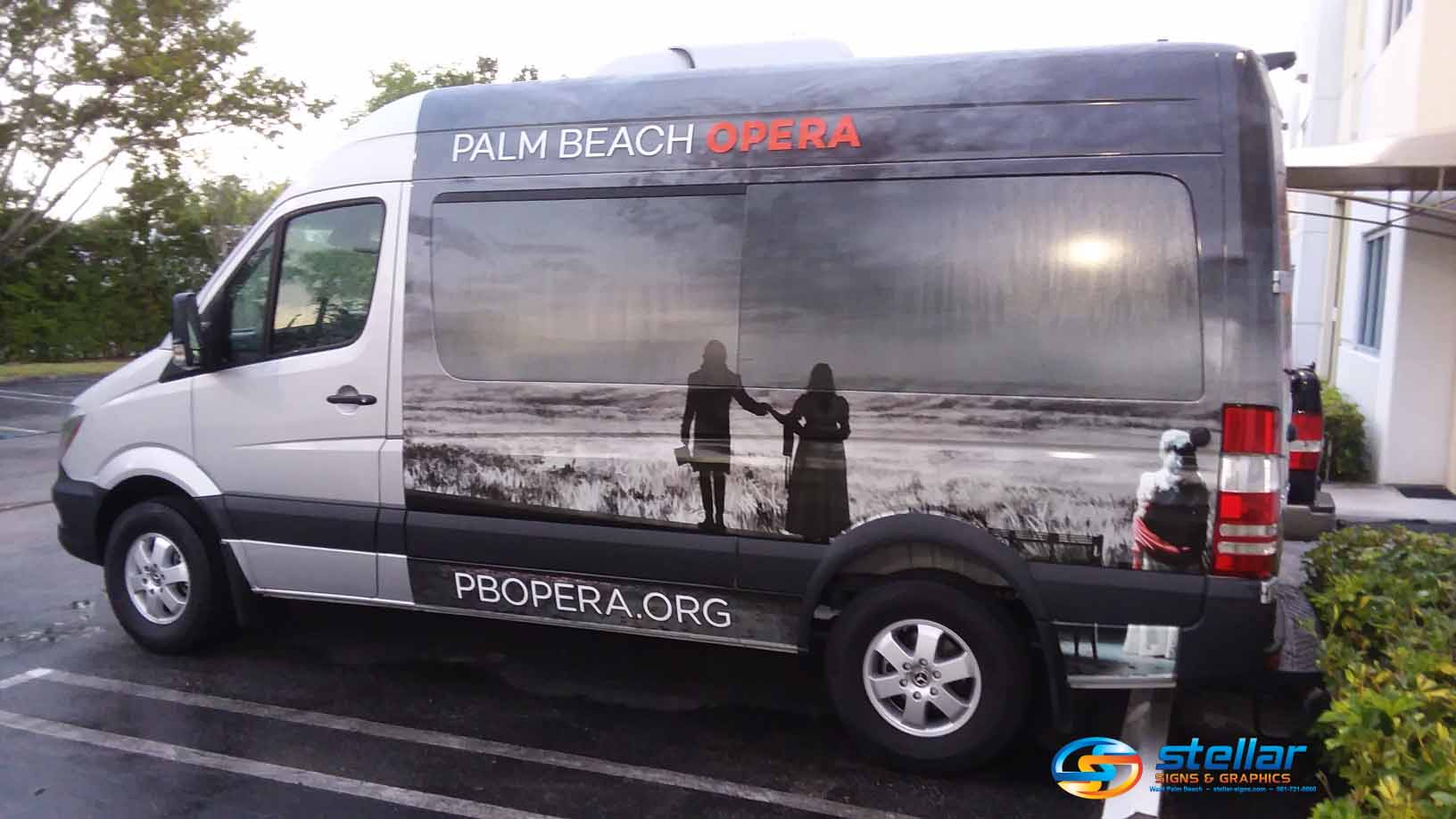 At Stellar Signs & Graphics, we pride ourselves on being top-of-the-line designers and manufacturers of a wide variety of signage types. We often get asked which type of sign is our favorite to make. To be perfectly honest, it's a hard question to answer.
Our team has both a lot of experience making a variety of different signs and we have a lot of fun with every project. While we may not be able to pick just one favorite, we must admit we have a soft spot for vehicle wraps.
Vehicle wraps aren't quite like all the other signs.
Affixed to cars, trucks, vans, boats and just about any other vehicle you can think of, these amazing works of art are among the most effective advertising methods available today.
Let's start with the obvious, shall we? Vehicle wraps, by their very nature, travel to all different types of locations. Drive anywhere you like and your advertisement goes with you. These eye-catching cars are essentially moving billboards, helping to spread the name and images associated with your brand everywhere they go.
Just imagine taking a road trip to Canada in your exquisitely wrapped vehicle.
How many eyes do you think you would attract across the country? The number is practically immeasurable! Now, we brought up Canada for a reason. Don't assume vehicle wraps aren't just as popular with our neighbors to the north. The wisely-named, British Columbia-based Canawrap reveals just how cost-effective vehicle wraps are on their website.
"If you spend $3,000 for a billboard ad, you will receive about 105,000 impressions and the same amount spent on radio advertising will return about 135,000 listeners in six weeks," they explain, "However, put the same amount of money into a vehicle wrap and, according to experts in the industry, you'll receive approximately 1.25 million impressions in just a year."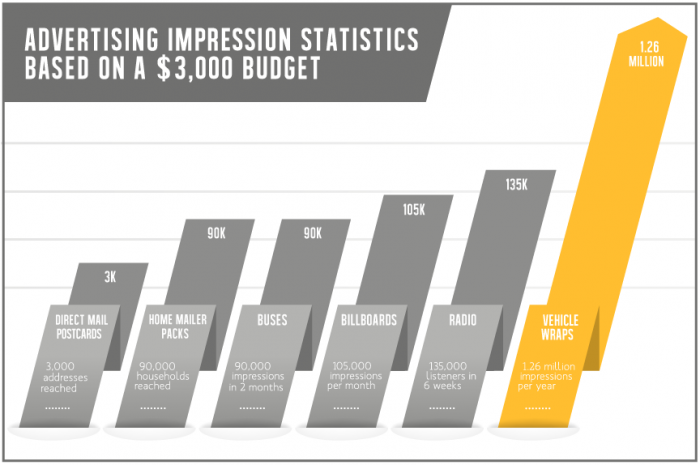 Identify Yourself completely corroborates these statistics. Check out the infographic above. The Ontario-based design and production house agrees that vehicle wraps are the most cost-conscious forms of advertising any business could invest in.
"Unlike billboards and advertisements that have consistent reoccurring costs for as long as you advertise, you can change your vehicle wrap as little or as often as you like for less money," explains their website, "You can make an initial investment for a fraction of the cost of other long term advertising campaigns and generate results for years."
Let's get working on an eye-catching vehicle wrap design for your company vehicle!
The experts at Stellar Signs & Graphics serve the business communities in and around Palm Beach County, West Palm Beach, Royal Palm Beach, Wellington, Lake Worth, Boynton Beach, and Greenacres, Florida. Please don't hesitate to give us a call at 561-721-6060 today!


Tags: boats, cars, cost-effective advertising, marketing, trucks, vans, vehicle wrap designs, vehicle wraps


Categorised in: Van Wraps, Vehicle Graphics, Vehicle Graphics Palm Beach County FL, Vehicle Wraps, Vehicle Wraps Palm Beach County FL

This post was written by Bonnita Calhoun