30
Apr
2019
Published by Bonnita Calhoun Comments Off on Why Vehicle Wraps Are Practical Must-Haves For Your Business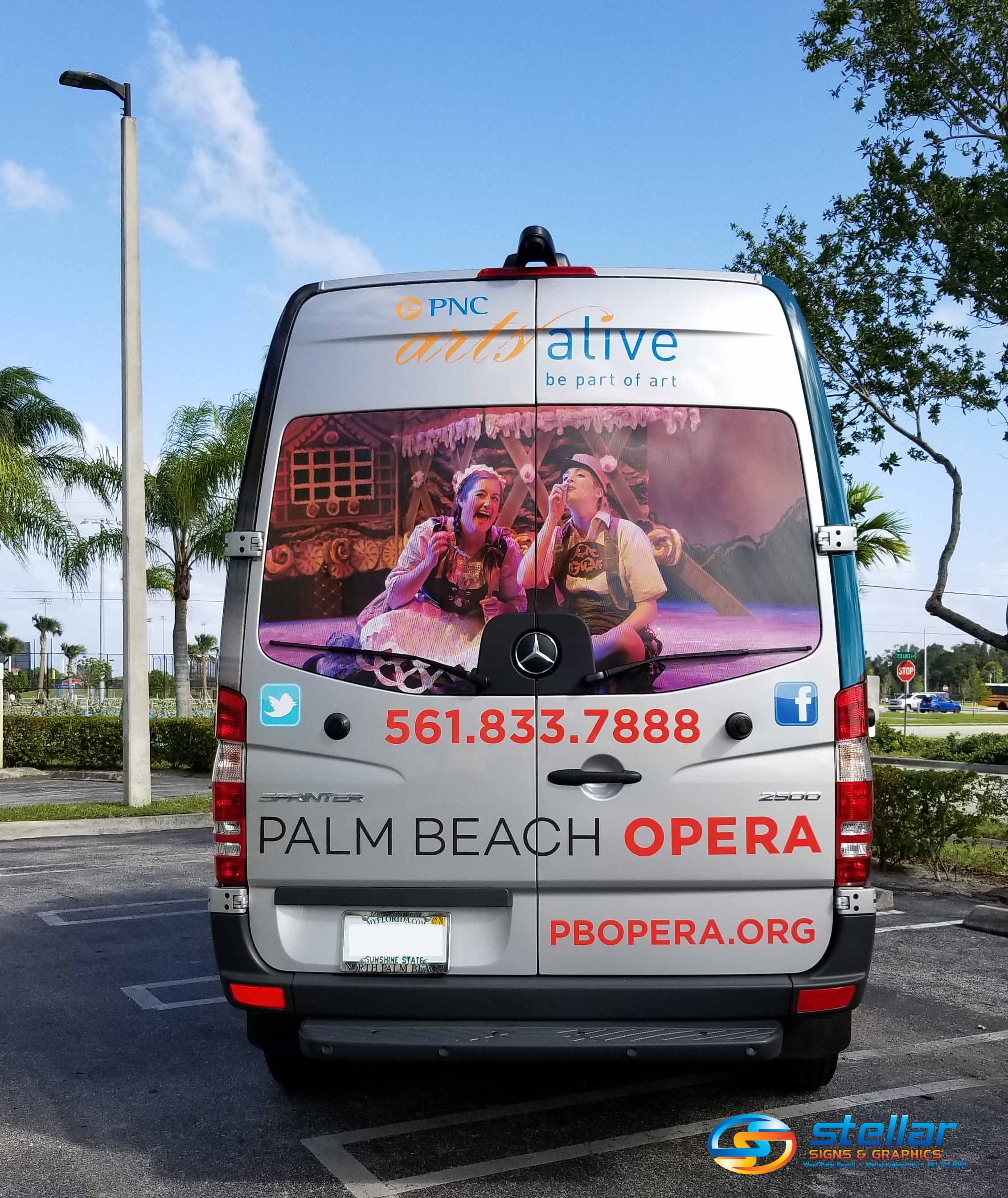 In last week's blog, we proudly presented a fantastic new vehicle wrap project we completed for the amazing Palm Beach Opera. In doing so, we were reminded about just how effective vehicle wraps are as marketing tools. Naturally, because they are affixed to vehicles, vehicle wraps become moving billboards with the ability to attract the eyes of consumers from far and near.
Vehicle wraps can reach hundreds of thousands of viewers each month.
"Depending on how many vehicles you own, how often they are on the road and how far they travel; you can reach tens of thousands to over a hundred thousand viewers per month," points out IdentifyYourself.ca, "You can reach a larger audience with a vehicle wrap than almost any other form of advertising. Many businesses gain more customers from their vehicle wraps than their websites."
Because vehicle wraps have this amazing ability to help companies reach wider audiences, it's important for us to reiterate just how cost-effective this marketing choice really is. As we've acknowledged for many years, vehicle wraps give business owners more bang for their advertising bucks.
Vehicle wraps are among the most cost-effective sources of advertising.
Industry studies have revealed that the cost per 1,000 impressions for one billboard is $3.56. In comparison, to get the same 1,000 impressions, you only pay $0.35 with a vehicle wrap. The savings are clear!
To put it in perspective, Cassel Promotions of Spokane, Washington offers up the following example. With the average vehicle wrap investment costing around $3,000 and kept for an average lifespan of six years, you can break down the investment as $500 per year, $41.65 per month, $9.61 per week and just $1.37 per day!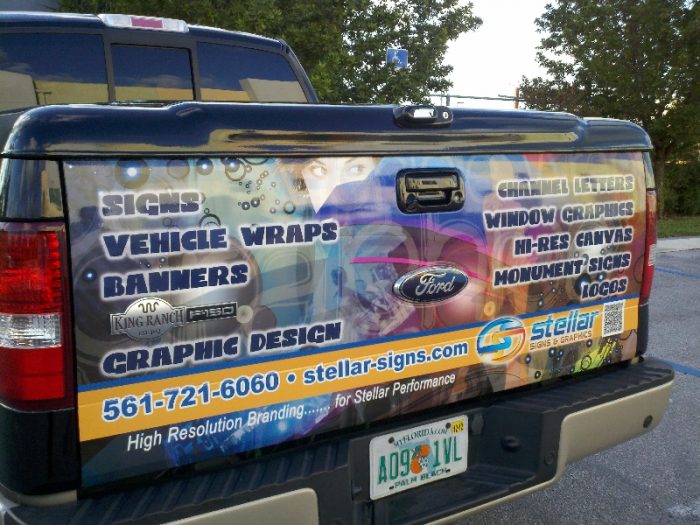 You can turn every traffic jam into a marketing opportunity.
Let's not forget that vehicle wraps are able to attract eyes in ways other advertising methods cannot. What do drivers stare at when they're stuck in traffic? You guessed it – other cars, of course. If your company vehicle is designed with an eye-catching vehicle wrap, it will grab the attention of drivers and pedestrians alike. What other marketing method does that?

"With the advantage of being mobile, companies can position their vehicle ads anywhere around town, reaching commuters on the road and pedestrians from the sidewalks," says Cassel Promotions, "Reach audiences of all ages, gender, backgrounds, income, and professions. Also, companies that advertise using an entire fleet have seen boosts in name recognition 15 times greater than using other advertising media."

Let's get working on an eye-catching vehicle wrap design for your company vehicle! The experts at Stellar Signs & Graphics serve the business communities in and around Palm Beach County, West Palm Beach, Royal Palm Beach, Wellington, Lake Worth, Boynton Beach, and Greenacres, Florida. Please don't hesitate to give us a call at 561-721-6060 today!


Tags: business marketing, moving billboards, Palm Beach Opera, vehicle wraps, Vehicle Wraps and Lettering, West Palm Beach


Categorised in: Vehicle Graphics, Vehicle Graphics Palm Beach County FL, Vehicle Vinyl Lettering, Vehicle Wraps, Vehicle Wraps Palm Beach County FL

This post was written by Bonnita Calhoun