11
Jul
2023
Published by Walkiria Gutierrez Comments Off on Why You Should Never Skimp On High Quality Materials When Designing Signage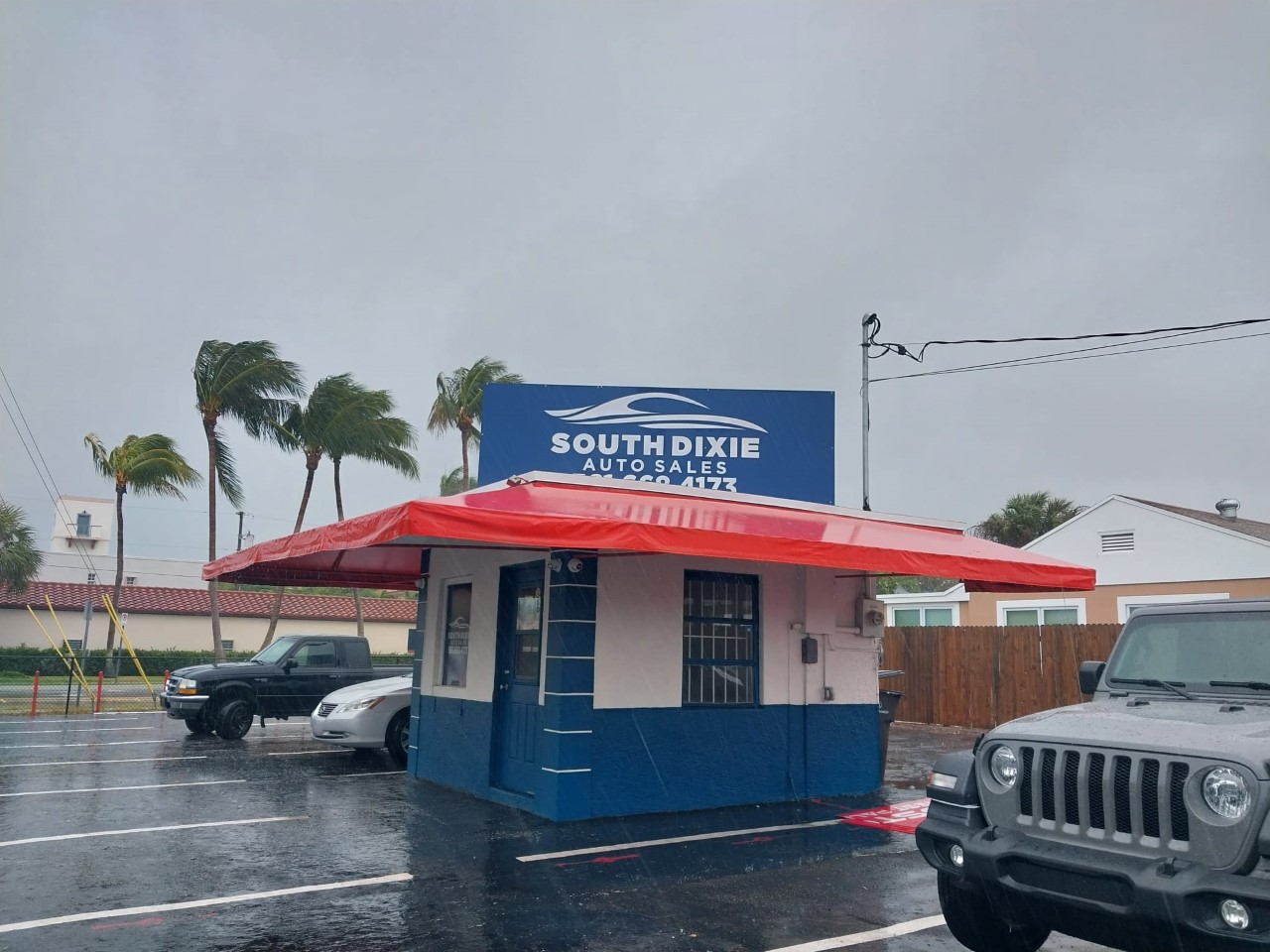 When creating signage to represent your business, it's crucial to come up with an eye-catching design. Naturally, you want to grab attention and generate positive impressions of your brand. However, it's vital that you never skimp on quality. No matter how cool your sign looks, if it is manufactured with subpar materials, it won't stand the test of time.
This is especially important, here in South Florida. Our region of the world is no stranger to extreme heat, but also high winds and heavy rains. During hurricane season, this is certainly a concern. Does your company's signage have the ability to withstand inclement weather?
You always want to make a good impression.
Yes, a severe storm is never your fault. However, a sign damaged by a severe storm will still have a negative impact on your brand. Not getting it fixed makes your business appear to be in bad shape – just as its dilapidated sign connotes. Strong materials can help you avoid signage that poorly reflects your brand.
"More than two thirds (68 percent) of consumers believe a store's signage is reflective of the quality of its products or services," reports FedEx following a 2012 survey they conducted on the impact of signage, "Poor signage can deter consumers from entering a store, with over half (52 percent) saying they are less willing to enter a store with misspelled or poorly-made signs."
Sturdy materials last longer.
As you know, there are many different types of signs. In some cases, utilizing wood, plastic and PVC is more than satisfactory. These materials are both cost-effective and adept at producing vivid signage products. However, when you invest in heavy-duty materials such as steel, aluminum, acrylic and LED, you ensure the longevity of your sign.
High-quality materials make your sign look more prestigious. They help to make strong statements about the quality of your brand, especially in comparison with its competitors. But what happens when the weather gets rough? Having a sign free of cracks, holes and dents is a great way to showcase your company's strength.
Durability saves you money.
As mentioned, having a durable sign is a key to demonstrating the high-quality nature of your business. But there are other benefits to investing in top-of-the-line materials. It saves your business money in the long run. Who wants to pay for constant repairs and replacements? When you use stronger materials, you don't have to shell out more dough to fix your broken or damaged sign.
"Once your signage is installed, there should be relatively few additional costs," affirms BOSS Magazine, "Most good quality signage requires minimal maintenance. As long as you're strategic about your design, it shouldn't age too quickly. Furthermore, paying extra to get signage that is durable and weatherproof will ensure that the investment serves your business for years to come."
Let's get to work on a high-quality sign for your business!
The experts at Stellar Signs & Graphics serve the business communities in and around Palm Beach County, West Palm Beach, Royal Palm Beach, Wellington, Lake Worth, Boynton Beach, and Greenacres, Florida. Call us at 561-721-6060, email us at sales@stellar-signs.com or fill out the form on our Contact Us page today!


Tags: bad weather, damaged signs, first impressions, high-quality materials, refurbished signs, signage, signage design, South Florida


Categorised in: Sign Refurbishing, Sign Restoration

This post was written by Walkiria Gutierrez