23
Feb
2021
Published by Bonnita Calhoun Comments Off on Window Graphics: Making Great Use Of Your Store's Unused Real Estate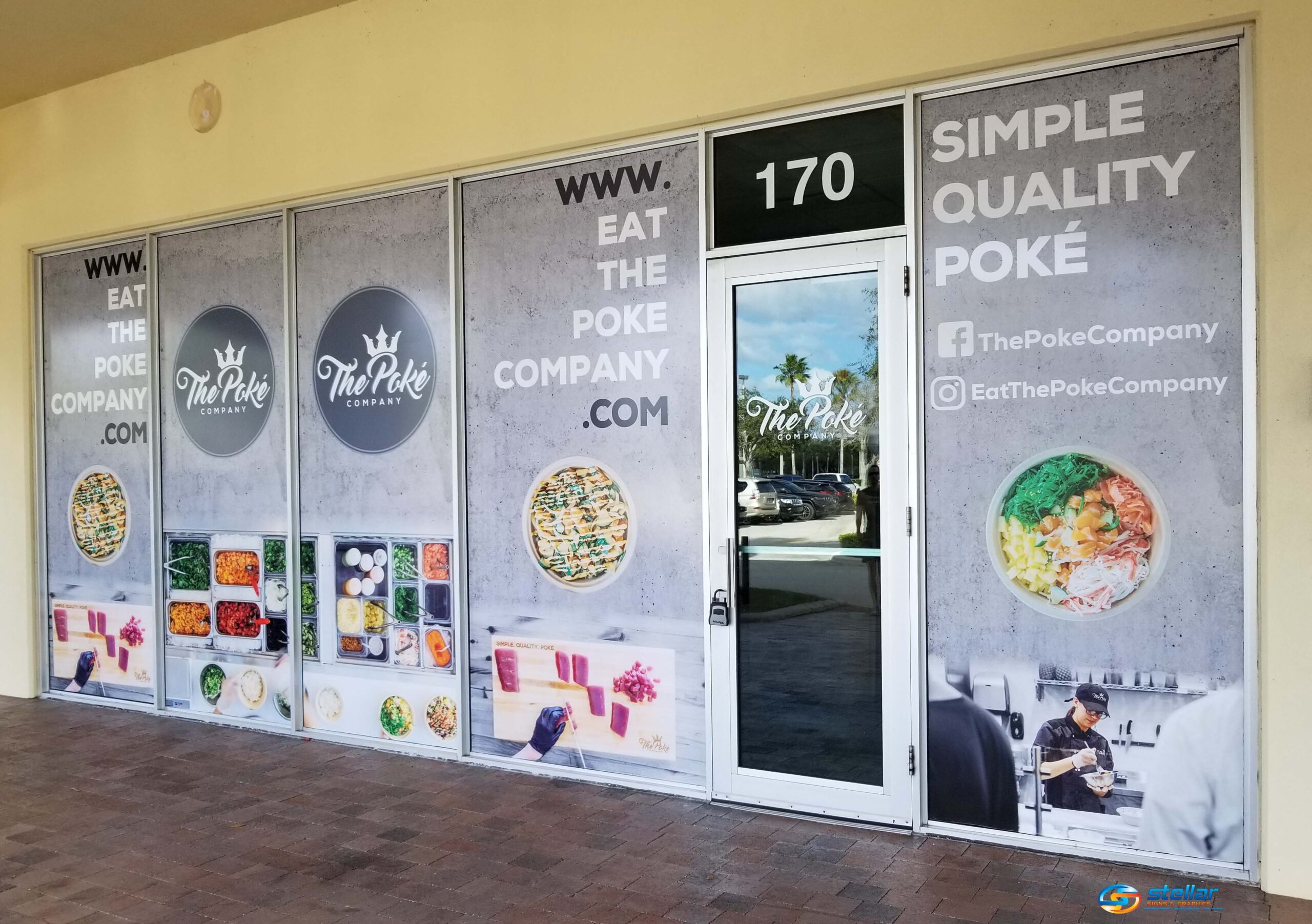 How big are the windows at your place of business? Are they large and expansive, allowing ample light to shine through? Do they have great length enabling you see all passers-by of your place of business? Have you ever considered just how powerful your windows could be as marketing tools?
At Stellar Signs & Graphics, our signage experts have long championed the use of window graphics and lettering as advertising mechanisms. Depending on the size of your windows, there is almost no better way to bring attention to your business than installing new window decals. These eye-catching, head-turning signs are both cost-efficient and highly-effective. But just how beneficial are they?
Window graphics make use of unused real estate.
Quite obviously, most windows are used for their primary functions. They provide glass barriers between the inside and outside of your store. But they can do so much more! Your windows are, in fact, walls that regularly go unutilized. By installing cleverly-designed window graphics, you can alert passers-by of your store's location, promote your latest sale and/or deliver seasonally-appropriate messaging.
Not to mention, the perforated vinyl window sheet material used for window graphics allow natural sunlight to continue shining through into your place of business. At the same time, they provide you with more privacy as outside viewers cannot see into your store. Not only do window decals grow your company's visibility, they provide you with a more comfortable working environment.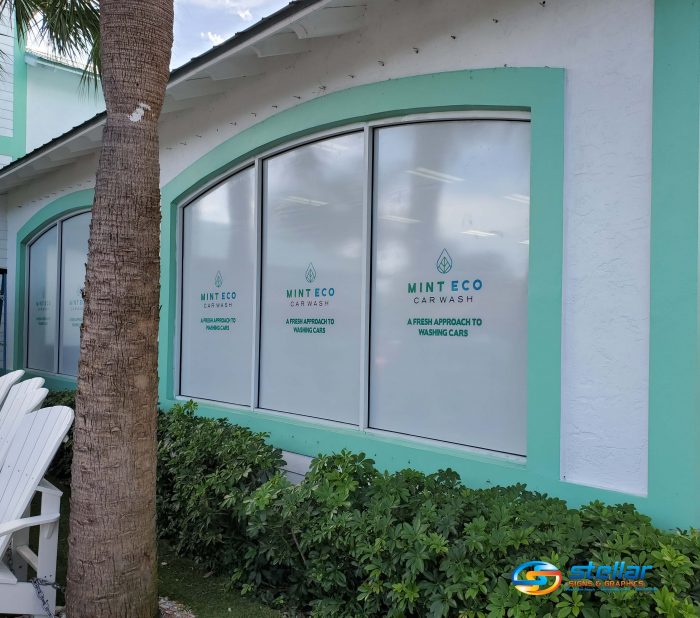 Window graphics deliver important information.
Make note that window graphics aren't like your traditional types of signage. The perforated vinyl window sheet material can easily be installed and removed. As a result, your window graphics give you the option of regularly changing your messaging to the public. Many store owners take advantage of the easy-on, easy-off nature of window graphics by promoting their holiday specials and/or seasonal sales events.
There is truly no limit to what you can use your window graphics to promote. New products, new services, hours of operation, seasonal specials, important notices – you name it! You can change the messaging as often as you like very easily.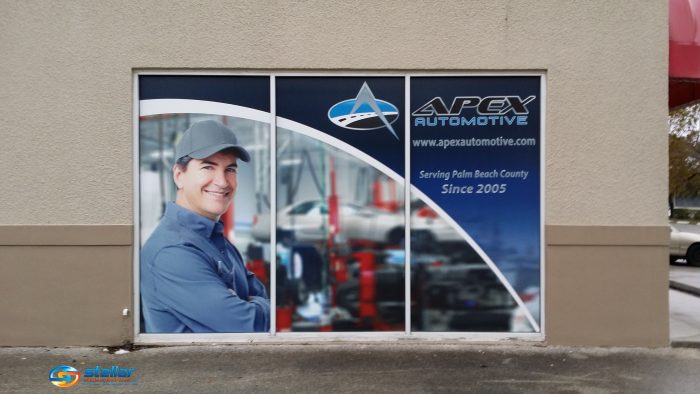 Window graphics are incredibly cost-effective.
Did we mention how much bang for your buck you get with window graphics? Our many years of experience in the signage game have proven to us that window graphics offer business owners amazing returns on their investments. Because of their ability to generate widespread interest in the companies that install them, window graphics are among the most cost-effective marketing tools available.

Let's get to work on the design of your store's window graphics! The experts at Stellar Signs & Graphics serve the business communities in and around Palm Beach County, West Palm Beach, Royal Palm Beach, Wellington, Lake Worth, Boynton Beach, and Greenacres, Florida. Give us a call at 561-721-6060 today! You can also request a free quote HERE!


Tags: advertising, perforated vinyl, perforated vinyl window sheets, perforated window vinyl, signage, window decals, window graphics, window graphics and lettering


Categorised in: Window Graphics, Window Lettering

This post was written by Bonnita Calhoun