8
Jan
2019
Published by Bonnita Calhoun Comments Off on How Signage Can Help Your Business To Have A Happy New Year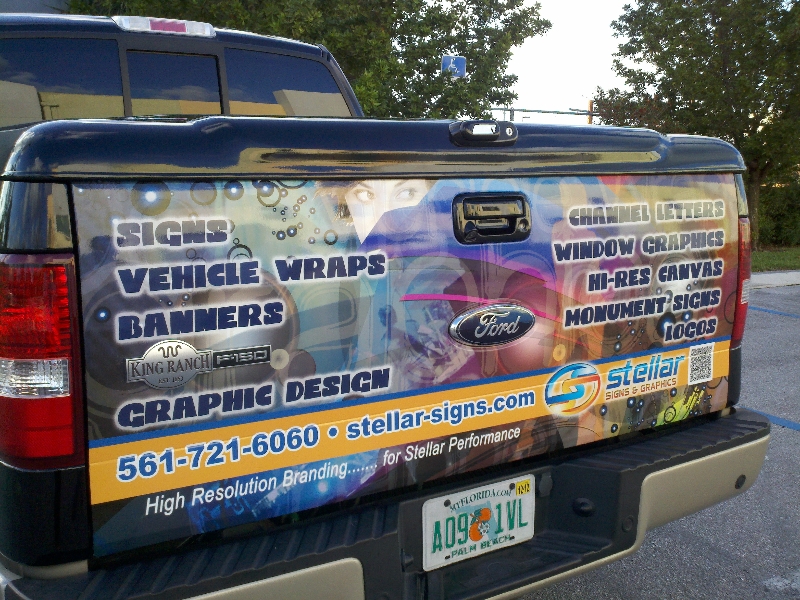 Happy New Year everyone! On behalf of the entire Stellar Signs & Graphics team, we hope you had an absolutely amazing holiday break and that 2019 has already gotten off to an awesome start. Our first day of operations for the year was January 2nd and we've already welcomed a new busy schedule. Nevertheless, we'd be more than happy to hear from you in order hear how our team can help you make 2019 your company's most successful year to date!
You won't be surprised to know how much we champion the act of adding signage to your place of business in order to grow its popularity. There's no question that a high-quality sign attracts eyes. However, it's important to note that signage is also a key ingredient of brand reinforcement. On Chron.com, Chris Joseph explains the impact of signage on branding.
Signage is a big part of your marketing.
"Signs can be an essential component of a business's overall marketing strategy," he writes, "A sign that contains a business's logo can help reinforce its brand. Signs are also used to draw attention to promotions and to convey information about the business. Because an exterior sign is visible 24 hours a day, 365 days a year, its effect is continuous."
Of course, storefront signage is the only kind in existence. As you're well aware, you can place a sign just about anywhere advertising space is available in order to increase your brand's notoriety. With that said, it's a must we mention that vehicle wraps and lettering are known for having the smallest cost per thousand impressions of any form of signage.
Vehicle wraps provide more bang for your buck!
Although studies have proven this, it's also important to note that, in addition to savings, vehicle wraps provide longevity. They have the potential to remain in place for about five years. Not to mention the obvious, but vehicle wraps are moving billboards. Wherever the vehicle goes, your advertisement goes along with it. This signage wonder has the ability to attract eyes from miles around!
"Signs can also be effective for off-premises use," says Joseph, "You can…place magnetic signs on the side of your vehicle to serve as a form of mobile advertising as well as pay other motorists to place signs on their own vehicles for additional reach."
Let's work together on a signage project that will help your business to have a very happy new year!
The experts at Stellar Signs & Graphics serve the business communities in and around Palm Beach County, West Palm Beach, Royal Palm Beach, Wellington, Lake Worth, Boynton Beach and Greenacres, Florida. Please don't hesitate to give us a call at 561-721-6060 today!


Tags: 2019, happy new year, signage, vehicle wraps, Vehicle Wraps and Lettering


Categorised in: Channel Letter Signs, Channel Letters, Vehicle Vinyl Lettering, Vehicle Wraps, Vehicle Wraps Palm Beach County FL

This post was written by Bonnita Calhoun