21
Nov
2017
Published by Bonnita Calhoun Comments Off on A Reason To Be Thankful: Our Signage Products Are Known For Boosting Businesses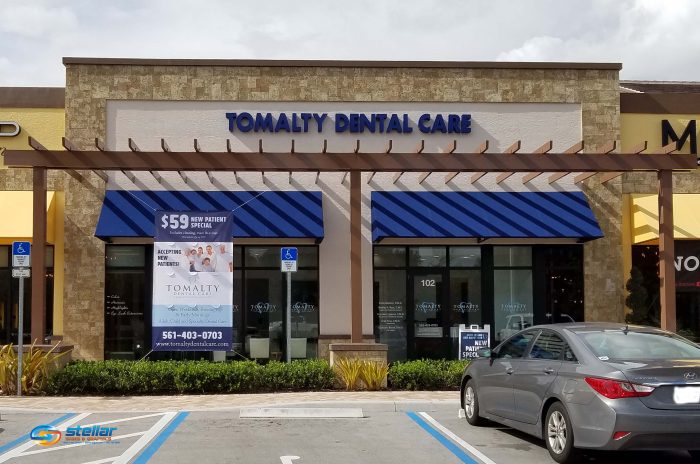 We're only two days away from Thanksgiving Day! On behalf of everyone, here at Stellar Signs & Graphics, we'd like to wish you and your family an amazing time together. Here's hoping you'll have the opportunity to share more than just a meal, but fun stories, laughs and the recalling of fond memories. Our family will be doing its best to do just the same!
We'd like to let you know that Stellar Signs & Graphics will be closing at noon tomorrow. That way, we can get a head start on our Thanksgiving festivities which, of course, take place the next day. We will remain closed throughout the weekend and then re-open on Monday, November 27th. We hope that you enjoy your Thanksgiving as much as we plan on enjoying ours!
Please don't hesitate to contact us before Thanksgiving gets underway!
We'd love the opportunity to discuss our signage products with you in order to get you better acquainted with how they can boost your business both before the new year and in the many years to come. Just recently, we had the esteemed pleasure of working with some of South Florida's finest brands to help them bring greater attention to their businesses.
For example, we're so very proud of the new banner we were privileged to design for Tomalty Dental Care. Advertising their $59 New Patient Special, the new banner hangs outside of their beautiful location, giving it a much more eye-catching appeal. Our banners are also widely known for working wonders at trade shows as they help to attract the attention of walkers-by to booths where they are displayed.
We also were fortunate to recently work with the great people over at Delray Buick GMC. For this great company, we designed a full wrap to beautify their company pickup truck. Complete with their company logo, phone number, website and service information, the wrap transformed their truck into an eye-catching mobile billboard. Our experience has shown us that business owners who invest in our high-quality vehicle wraps see significant rises in business. We anticipate the same for our friends at Delray Buick GMC.
What signage product would be best suited to boost your business?
At Stellar Signs & Graphics, we get excited knowing that our signage products help to provide West Palm Beach business owners with new opportunities to grow their customer bases. Our signage experts serve the business communities in and around Palm Beach Gardens, West Palm Beach, Palm Beach County, Royal Palm Beach, Wellington, Lake Worth, Boynton Beach, and Greenacres, Florida. Please don't hesitate to give us a call at 561-721-6060 today!


Tags: banners, signage products in West Palm Beach FL, tradeshow banners, vehicle wraps, Vehicle Wraps and Lettering


Categorised in: Backdrop Banners, Banners, Car Vinyl Graphics, Vehicle Vinyl Lettering, Vehicle Wraps

This post was written by Bonnita Calhoun