23
Oct
2018
Published by Bonnita Calhoun Comments Off on What Are The Benefits Of Creating A Dimensional Sign For Your Business?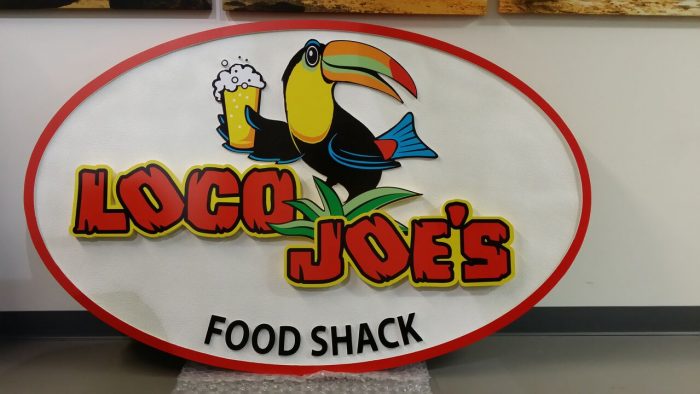 3D films have been popular for a very long time. Even many of today's cinematic experiences offer "reach out and touch the image" wonderment. Of course, the "D" in 3D stands for dimensional. And when it comes to three dimensional images, there are no comparisons. In contrast to flat images, three dimensional images have components that jut out from their backgrounds.
This is what would make a dimensional sign such a beneficial addition to your business. If you want your business to stand out, a dimensional sign that literally stands out from its background can certainly help with that!
Dimensional signs offer high visibility.
It can be argued that more than any other form of signage, a sign made up of dimensional letters offers the most clear, stark and easy to read print. Visibly attractive, dimensional signs are excellent at grabbing the attention of anyone who walks or drives by them.
It should also be mentioned that dimensional letters are known for their durability. The acrylic, PVC, plastic, foam and metal materials used by Stellar Signs & Graphics to make dimensional signs are known for their resistance to rust and ability to withstand harsh weather conditions.
Dimensional signs provide a distinguished look.
Whether you choose to have a dimensional sign in your lobby, your conference room or the outside of your venue, it will help to add more prestige to your place of business. Exterior dimensional signs are often installed to the façade of the buildings to help generate more of a sophisticated appearance.
Dimensional letters can also be incorporated into monument signs or post and panel signs for installation in front of your place of business. In some cases, you may even wish to create a dimensional sign with illuminated letters.
Talk about making an appearance!
The Stellar Signs & Graphics team recently had the pleasure of teaming back up with J.A. Fardella Designs to create a flat cut dimensional sign for Spectrum. This sign includes a clear acrylic mirror polished face, clear acrylic push-thru letters and LED lights. Using a wireless remote, the lights can be controlled to illuminate the sign in a magic display of impressive branding.
We recently posted some behind the scenes footage of the creation of Spectrum's new flat cut dimensional sign on the Stellar Signs & Graphics Facebook page. Be sure to check out the videos and don't forget to like our page!
Let's get working on a dimensional sign for your business!
The signage experts at Stellar Signs & Graphics serve the business communities in and around Palm Beach County, West Palm Beach, Royal Palm Beach, Wellington, Lake Worth, Boynton Beach, and Greenacres, Florida. Give us a call at 561-721-6060 today!


Tags: 3D signs, Dimensional Letters, dimensional signs, J.A. Fardella Designs, signage, Spectrum


Categorised in: 3D Letters, Acrylic Signs, Dimensional Letter Building Signs, Dimensional Lettering, Dimensional Letters

This post was written by Bonnita Calhoun